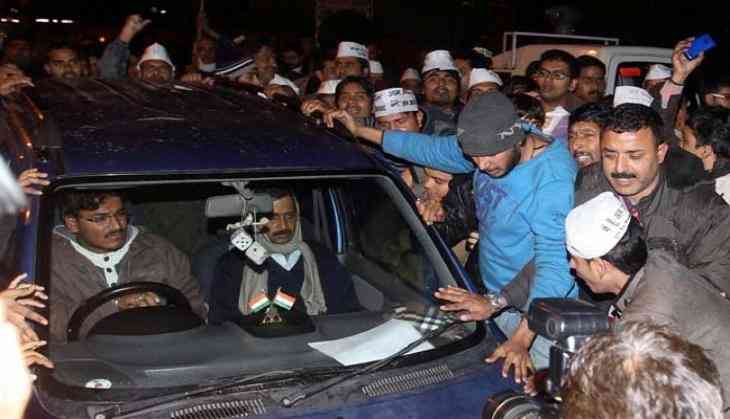 Delhi Chief Minister Arvind Kejriwal's blue Wagon R has been stolen right outside the government's headquarters in the capital.
The car has played a prominent role during the first election that he fought for becoming CM of capital.
Dubbed as "AAP Mobile" the car gained popularity when Kejriwal used to protest against Delhi police in 2014.
A Wagon R car, used by Delhi Chief Minister ArvindKejriwal till the 2015 assembly polls, was stolen outside the Delhi Secretariat today, the police said.
The humble Blue hatchback, which became synonymous with Kejriwal's 'aam aadmi' image, was being used by an AAP functionary these days.
"The car was parked outside the Delhi Secretariat. It went missing around 1 am," a senior police official said.
The car was donated to Kejriwal by Kundan Sharma, a software enginner, in January 2013.
-With PTI inputs.