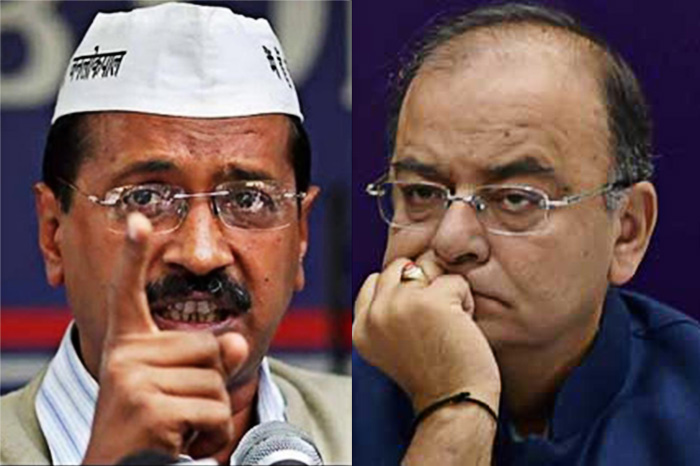 Delhi Chief Minister Arvind Kejriwal, who is up in arms against the Modi govt and Finance Minister Arun Jaitley over a CBI raid on his officer, took to twitter alleging that the investigating agency has orders to target opposition parties.
A CBI officer told me yest that CBI has been asked to target all opp parties n finish those who don't fall in line https://t.co/CU5FoTtPq5

- Arvind Kejriwal (@ArvindKejriwal) December 18, 2015
Kejriwal also gave a link to the tweet which hinted towards BJ defeat in Bihar and said that , "(PM Narendra) Modi has been weakened so others also have to be weaker."
The tussle started when CBI raided Delhi CM's on 19 December. Following the raid Kejriwal alleged that the investigating agency was actually looking for files on what they call massive corruption in the capital's cricket board, the DDCA, which Jaitley headed for 13 years till 2013.
However, Jaitley rubbished the allegations, saying he has had nothing to do with cricket for years.
Meanwhile Aam Aadmi Party leader and a close confidante of Kejriwal, Ashutosh, mounted an attack on Jaitley today. In a series of tweets he accused Jaitley of corrupt practices in the DDCA.
Mr Jaitley you after presiding over the edifice of corruption is now posing as Saint ! I admire your audacity Mr Finance Minister.

- ashutosh (@ashutosh83B) December 17, 2015
Ahsutosh also referred to Kirti Azad's letter where he accused Jaitley of monetarily favoring his family friend Lokesh Sharma.
Kirti accused him of benefiting his family friend Lokesh Sharma of 21st century who sub-leased corporate boxes/earned 5.40 crores.1/1

- ashutosh (@ashutosh83B) December 18, 2015
Other allegations include-
Mr Jaitley sud also explain did he pressurise ONGC in his capacity as finance minister/asked to pay 5 crores to HOCKEY INDIA. 1/2

- ashutosh (@ashutosh83B) December 18, 2015
Mr Jaitley sud also explain did he pressurise ONGC in his capacity as finance minister/asked to pay 5 crores to HOCKEY INDIA. 1/2

- ashutosh (@ashutosh83B) December 18, 2015
Mr Jaitley says for stadia construction only EPIL is paid then why 57 crores were paid to 14 private companies.Why he lied to nation ? 1/3

- ashutosh (@ashutosh83B) December 18, 2015
Cricket legend B S Bedi says AAP has exposed only 20%. Can you imagine the magnitude of corruption under Jaitley in DDCA?Resign Jaitley!

- ashutosh (@ashutosh83B) December 18, 2015