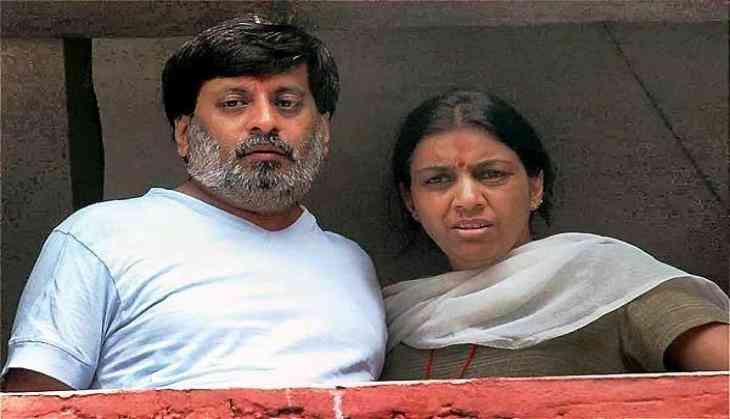 In the double murder case of 14-year-old Aarushi Talwar and Hemraj, four years after Aarushi's parents were convicted for the killing, the High Court of Allahabad has said that the parents are not guilty of killing Aarushi on 12 October.
A special CBI Judge, S. Lal, had earlier held Aarushi's parents, Rajesh and Nupur Talwar, guilty of conspiracy and murder of 14-year-old Aarushi and domestic help Hemraj.
Before Aarushi's parents were convicted of killing their daughter by trial court there was a theory going on that Aarushi Talwar and the domestic help Hemraj were getting intimate before they got killed. The medical expert who had claimed that the sexual relationship between Aarushi and Hemraj was the main reason behind their murder cited that he insisted on that theory because of his 'martial experience.'
Also read, http://www.catchnews.com/national-news/aarushi-murder-case-read-the-blog-written-by-aarushi-talwar-s-best-friend-fiza-jha-85334.html
Dr Naresh Raj, who had conducted Hemraj's postmortem, concluded that the reason behind domestic help's 'swollen penis' was that either he had sex before getting killed or he was going to have sex.
When the bench headed by Allahabad high court had tried to understand the theory behind doctor's testimony, it found Dr Rai had stated, "on the basis of my marital experience I have stated that the reason for the swelling in Hemraj penis was that either he was in the midst of sexual intercourse or was about to indulge in the same."
Also read, http://www.catchnews.com/national-news/aarushi-murder-case-read-the-emotional-letter-of-aarushi-talwar-s-grandfather-85324.html
Another Dr Sunil Dohre, who had conducted the autopsy of Aarushi, had told the trial court that Aarushi's 'vaginal cavity contained a white colour discharge' that suggested that she was sexually assaulted. The bench in their report had pointed out that Dr Sunil had not given "even a faint indication" of sexual intercourse neither in his autopsy report nor in his next three statements to the prosecution. Dohre in his fourth statement had cited that Rajesh had found his daughter in the middle of sexual intercourse with Hemraj and such "material improvements were a matter of subjective findings which have no place in forensic science," observed the court.
Also read, http://www.catchnews.com/national-news/rajesh-nupur-acquitted-by-allahabad-hc-even-after-nine-years-aarushi-hemraj-murder-case-remains-mystery-85359.html
The testimony of another forensic Doctor named Mohinder Singh Dahiya, who had examined the crimes scene, had reported that Hemraj's blood was found on Aarushi's pillow that had further strengthened the sexual relationship theory between Aarushi and Hemraj.
However, later the court found that after forensic test CFSL had detected the blood and DNA of Aarushi alone was recovered from the bed and pillow. DNA expert Dr B K Mahapatra and serologist Suresh Kumar Singla had confirmed this in the court.