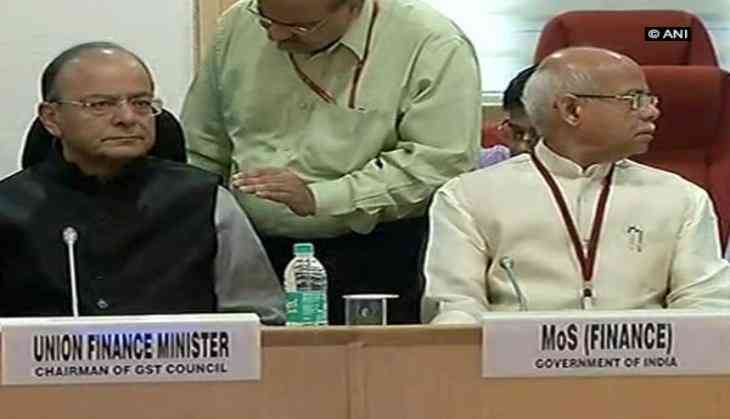 The 22nd meeting of the Goods and Services Tax (GST) Council has begun at the Vigyan Bhawan here this morning.
Union Finance Minister Arun Jaitley is presiding over the meeting.
The GST Council is expected to look at ways to provide relief to exporters in terms of faster refunds as well as compliance. It is also likely to focus on ways to improve the functioning of the GST Network.
A committee headed by Revenue Secretary Hasmukh Adhia is expected to submit a preliminary report to the council on steps needed to provide relief to exporters. The council will then recommend some relaxation so that the working capital of exporters that is locked up in refunds is released.
Based on feedback received from business entities other structural changes in the new national tax regime are also expected to be considered.
Friday's review comes amid criticism over the way GST is being implemented.
Two days ago, Prime Minister Narendra Modi had promised that glitches in the GST system would be fixed. In this regard, he met Finance Minister Arun Jaitley and Bharatiya Janata Party president Amit Shah on Thursday.
Meanwhile, Bihar Deputy Chief Minister Sushil Modi has appealed to the council to consider removing some of the difficulties being faced by the small tax payer.
Speaking in Patna yesterday, he suggested that tax payers with a turnover of up to 1 crore 50 lakh rupees may be permitted to file their returns on a tri-monthly basis.
The course correction comes against the backdrop of stinging attacks on the government for what the opposition and some in the BJP have alleged was a hurried and sloppy implementation of the mega tax reform.
-ANI