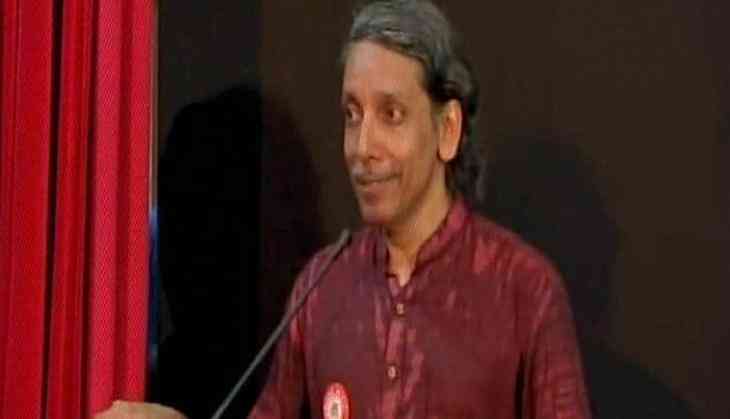 Army tank on campus will inspire students: JNU VC
Vice Chancellor of Jawahar Lal Nehru University (JNU) Jagdish Kumar said, that the presence of an Army tank in the varsity will remind the students of sacrifices and valour of the defence forces.
Kumar called on Minister of State for External Affairs General V.K. Singh to help the University procure a tank.
"Would like to request VK Singh Ji to help us procure an Army tank so that we can put it on display in the university. The presence of an Army tank will constantly remind students of great sacrifice and valour of Indian Army and defence forces," said Kumar.
On the occasion of 18th anniversary of Kargil Vijay Diwas, the JNU organised a programme to commemorate India's glorious victory and to pay homage to the Indian Army and the Kargil martyrs.
Union Minister Dharmendra Pradhan, General (Retired) V.K. Singh, and the Mentor of Veterans India, Major General G.D. Bakshi, and cricketer Gautam Gambhir took part in Tiranga March.
Addressing the gathering, Pradhan said, "The JNU has set an example in the country for its respect for the Indian Army. I congratulate the JNU VC for organising this kind of historical event. It is a proud day for every citizen of the country."
The programme was jointly organised by the Veterans India.
The Tiranga March started from JNU's main gate and went on to the Convention Centre where more than two thousand members of the JNU community carried the 2,200-feet long Tricolour for nearly two kilometres up to the Convention Centre.
Alongside the Veterans India members, 23 families of martyrs also joined the event.
Welcoming the guests and the huge gathering R.P. Singh, Rector III of JNU, said it was a proud moment for the JNU to have had the privilege of paying its heartfelt tributes to the Indian Army and its martyrs of Kargil.
The Vice Chancellor, M. Jagadesh Kumar, praised the valour of the Indian soldiers in the Kargil War, and expressed his profound gratitude to the Indian Army and expressed his satisfaction that the JNU was able to pay homage to our martyrs.
The VC also requested the union ministers to "help arrange for an old Army tank so that the JNU can display it in a prominent place on the campus."
Former Indian Army Chief and now MoS, External Affairs, General (Retired) V.K. Singh shared his experiences in the wonderful tradition of the Indian Army and underlined the importance of the Kargil victory for India and our Armed forces and emphasised that "the Indian Army believes only in protecting the sanctity of Indian Independence and sovereignty."
Supreme Court Advocate Monika Arora and cricketer Gautam Gambhir underlined the importance of Indian nationalism for the Indian youth.
Gambhir said, "We should feel proud to respect our national flag, and our country and the Army which provides us with the freedom we enjoy."
-ANI