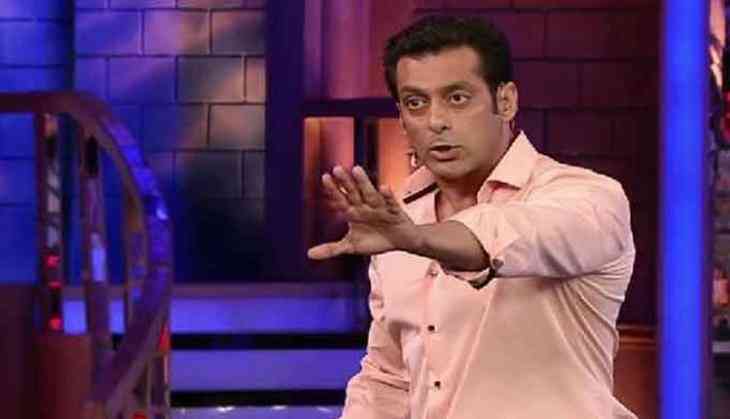 Bollywood Actor Salman Khan skipped hearing in Jodhpur court on 6 July in a case of illegal possession of arms that he allegedly used to kill blackbucks in 1998.
The 51-year-old actor's lawyer informed the court that they feared for Salman's security due to the law and order situation in the aftermath of encounter of alleged gangster Anand Pal Singh.
Salman was acquitted by the court of Chief Judicial Magistrate on January 18, 2017, under Arms Act case. He had filed a bail bond in a higher court, the District and Sessions judge, in the case.
Salman and a few other Bollywood actors were accused of poaching blackbucks on the night of October 1, 1998, during the shooting of Hindi movie "Hum Saath-Saath Hain".
The "Dabangg" star was also accused of carrying and using illegal arms, after which a case under the Arms Act was registered against him.
While Salman had to appear in the court today, neither the advocate H.M. Saraswat representing Salman in the local courts nor the police officials could confirm Salman's arrival.
The state government on March 7 filed an appeal challenging the decision of the Chief Judicial Magistrate acquittal of Salman. This is pending for adjudication in the District and Sessions court.
"Khan has to come for verification of bail bonds before the appellate court as it is a legal procedure," said Jitendar Singh Khichi, a lawyer practising in the criminal side at the High Court.
"It is not necessary to come tomorrow and Khan may also file an application seeking exemption from personal appearance for tomorrow," Khichi said while talking about the possibility.
Besides, final arguments in a case against Salman and other film stars for alleged poaching of two blackbucks in Kankani village near Jodhpur will also begin from Thursday.
Salman may remain present in hearing of a case of poaching of blackbucks at Kankani village near Jodhpur -- which happened during the shooting of the film in 1998.
Salman and others are continuously filing applications for exemption from personal presence as they reside elsewhere, but on Thursday if Salman is here he will have to remain present before the court.
-With IANS inputs.