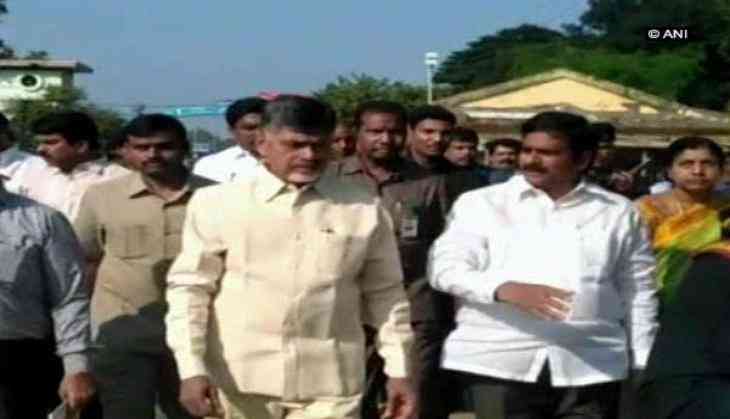 Andhra Pradesh Chief Minister Chandrababu Naidu recently held surprise inspections at different places in Vijayawada city.
The Chief Minister had begun his inspection by visiting a park at old bus stand, where he ordered the concerned authority to build a walking track. Naidu then inspected the Raivas Canal at different places, of which some of them have turned into garbage dumping zone. The CM asked the concerned authority to keep the canal clean and beautify it.
CM Naidu also discussed the recurring traffic problems in the city and has asked the concerned departments to resolve the traffic issue. He then visited the newly constructed houses at the VAMBAY (Valmiki Ambedkar Awas Yojna) scheme.
He ordered the Vijayawada Municipal Corporation (VMC) officials to take responsibility of cleanliness and beautification of 29 villages around the city.
Chandrababu Naidu was accompanied by Ministers Devineni Umamaheswar Rao, Kollu Raveendra, Krishna district collector Lakshmikantam, public representatives, officers of municipal department and others.
-ANI