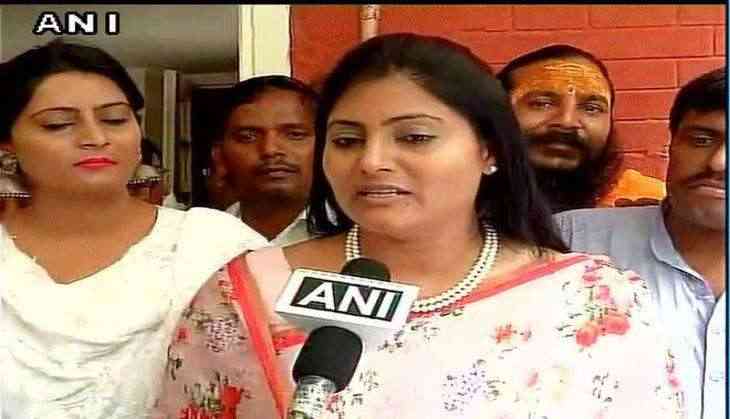 Minister of State (MoS) Health Anupriya Patel on Tuesday expressed annoyance over the ruckus at the first session of Uttar Pradesh's 16th Vidhan Sabha, saying that people can reach to a solution through discussions in the Assembly instead of discarding the house.
"It is very unfortunate in the eyes of democracy. People must understand that solutions can be achieved only through discussions and not by discarding the house," Anupriya Patel told ANI.
She further yelled at the opposition for their misbehavior in the presence of Governor Ram Naik asserting that it was absolutely inauspicious to blow whistles and throw paper balls during the Assembly sessions.
The first session of Uttar Pradesh's 16th Vidhan Sabha started on a stormy note as opposition party members disrupted Governor's joint address to the house on Monday morning. The special week-long session has been called to table the GST Bill.
Despite far outnumbered by the treasury bench 325 against 78 the opposition members, carrying banners and placards and led by SP MLAs, trooped into the well of the house, shouting slogans against poor law order situation in the state.
Since this was for the first-time proceedings of the house were being aired live on Doordarshan, the governor appealed to the Opposition members to behave as the 'whole country was watching them'.
-ANI