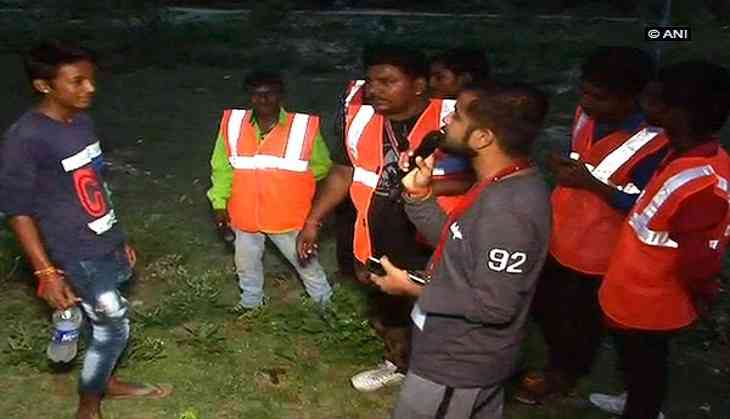 The Lucknow Municipal Corporation on Wednesday launched an anti-open defecation campaign, titled "Khule me shauch ki ghanti bajao - siti bajao" (whistleblowing campaign against open defection), in line with Chief Minister Yogi Adityanath's vision to make the capital city Open Defecation Free (ODF) by October 2.
As part of the campaign, as many as 114 'Open Defecation Points' have been identified where volunteers of the campaign will blow whistles to stop people from defecating in the open.
A team of volunteers went to the Kharika Ward 2 area of the city at the break of dawn, from where the campaign was flagged off. Apart from stopping people from defecating in the open, they raised awareness and encouraged people to install toilets in their homes.
Families that are too poor to build toilets at their homes will be handed a card worth Rs 125 which can be used to avail sanitation services for the entire family at any public toilet for a month. The municipality will also keep a track of such families and install toilets in their homes by October 2.
Speaking to ANI, Municipal Commissioner of Lucknow Indramani Tripathi said, "This (open defecation) is a habit-changing challenge. Despite people having toilets at home or there being community toilets, people still want to defecate in the open. Our efforts are focused on changing these habits."
"We will educate them about the diseases that spread because of open defecation. We have also formed monitoring committees which will review the progress of the campaign, and members of such committees will be rewarded for their work, as they are the people who need to sustain the drive," Tripathi added.
(ANI)