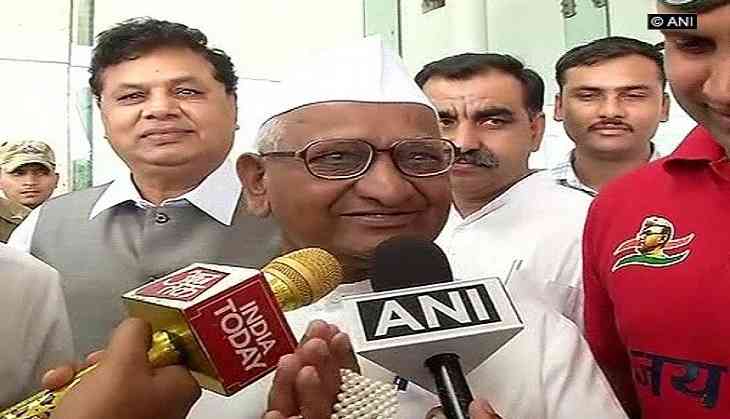 While reacting to the question related to Lokpal Act, social activist Anna Hazare on Monday said that he is fakeer (beggar) and have no demands.
"I am a Fakeer, and I have no demands," he told ANI, after reaching Delhi to pay tribute at Rajghat on the 148th birth anniversary of 'Father of Nation' Mahatma Gandhi.
"I have just come to pay my respects to Mahatma Gandhi at Raj Ghat," he added.
On 1 September, the Supreme Court said that it will hear matters regarding the implementation of the Lokayukt Bill, the Lokpal Bill and the Citizen Charter soon.
Earlier, accusing the BJP-led government of being apathetic to the issue of appointing Lokpal, Hazare had said that it is clearly the 'ego' of the government that is not appointing the Act even after the Supreme Court's direction.
The apex court had earlier asked the Central Government to implement the Lokpal Act, while saying that there is no justification for holding it in abeyance.
The top court passed the judgement, while hearing a plea filed by an NGO, Common Cause. The apex court had earlier slammed the Central government for not appointing the Lokpal in an expeditious manner.
-ANI