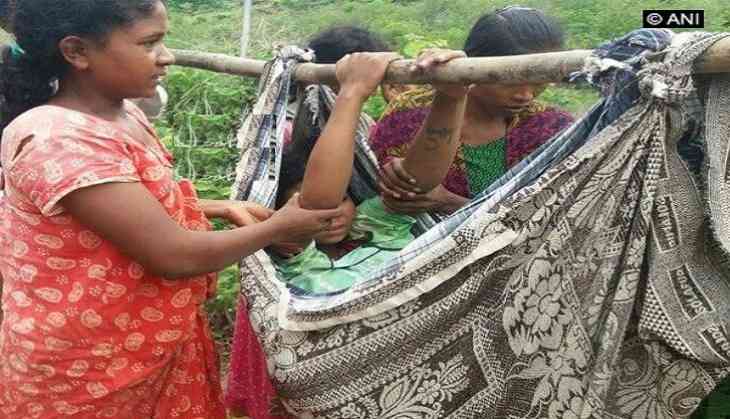 A pregnant woman from Kotauratla village in Andhra Pradesh's Visakhapatnam district was carried to a hospital on a makeshift cloth stretcher by her relatives on Saturday as an ambulance allegedly could not come to pick her up due to bad road connectivity.
After the pregnant woman got labour pains on Friday, her relatives dialled 108 for an ambulance since the nearest hospital was 10 kilometres away.
When the service denied their request due to poor connectivity, her relatives carried her on foot on a makeshift cloth stretcher for 6 km and the rest 4 km was covered in an auto-rickshaw.
The constituency's MLA, Anitha of Telugu Desam Party (TDP), was unavailable for any comments on this issue.
Gynaecologist Dr Sunitha said these things keep on happening due to unavailability of a health minister in the state.
"It is high time that the government immediately appoint a health minister," she said.
More than half of the tribal population residing in the district are cut off from medical facilities due to poor road connectivity.
(ANI)