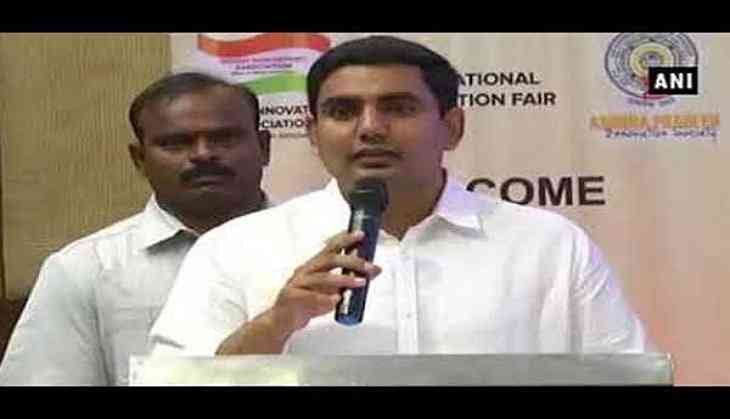 Singapore Consulate General Roy Kho, Vice Consulate General Ivan Tan, Singapore Minister of Trade and Industry Francis Chang met with Andhra Pradesh IT, Panchayat Raj and Rural Development Minister Nara Lokesh on 11 October, where the minister explained the delegation the development in various sectors in the state.
He thanked the Singapore Government and other officials for their continuous cooperation in the development of the state.
Lokesh narrated the new policies and action plans for development of the IT sector in Andhra Pradesh. He explained about the recently-launched programme of documenting tamper-proof land records with block chain technology.
Singapore delegates informed that their government is also using the same technology in various departments and extended full cooperation in utilising that technology.
Lokesh added that the Andhra Pradesh Government is trying to be the leader in electronic manufacturing. He said that efforts are on to develop a complete ecosystem from chip design to e-waste management and asked for Singapore experts' cooperation.
The delegation said Singapore has already done many experiments in e-waste management and will share those technologies with Andhra Pradesh.
The delegation further announced the willingness to extend cooperation in tourism development too. They said they would come up with a special plan for developing all beaches in the state, along with the Bhavani Island in Vijayawada.
-ANI