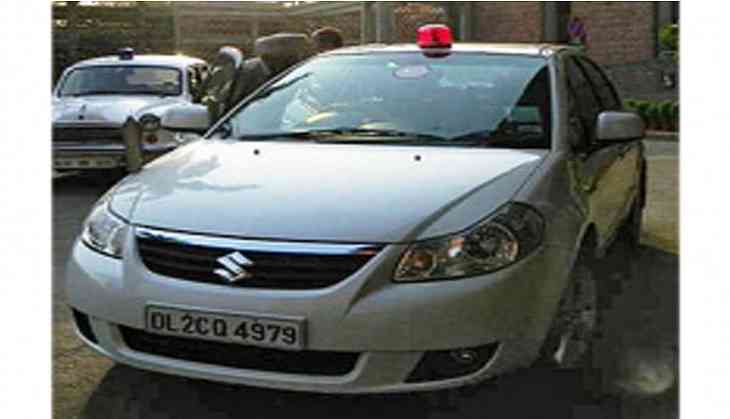 In a bid to end the VIP culture in the state, the Andhra Pradesh Government on Saturday banned the use of blue beacon and hooters on cars belonging to dignitaries.
According to the order, only emergency and disaster management vehicles will be permitted to use the blue beacon, mostly used by police and IAS officers, henceforth.
The ban comes after the Centre prohibited the use of red beacon by VIPs with effect from May 1. This was seen as a major step towards ending VIP culture that is prevalent in the nation.
The beacon signifies influence and privilege for those in power.
The beacon ban is seen as a move to establish the concept of Prime Minister Narendra Modi's 'New India' that stresses on 'EPI' - Every Person is Important.'
"When I say EPI instead of VIP, the meaning is clear -- Every Person is Important. Every person has value and importance. If we recognise the importance of 123 crore citizens of the country, imagine the big strength that the country will have in fulfilling the grand dreams. We all have to do it together," Prime Minister Modi had said.
Even before the Centre's decision, there have been several state governments that have sought to do away with the red beacon.
Delhi Chief Minister Arvind Kejriwal was one of the first to announce that neither he nor his team would use cars with flashing lights. Punjab Chief Minister Amarinder Singh and his Uttar Pradesh counterpart Yogi Adityanath issued similar orders after getting elected. West Bengal Chief Minister Mamata Banerjee, too, travels without this mark of power.
-ANI