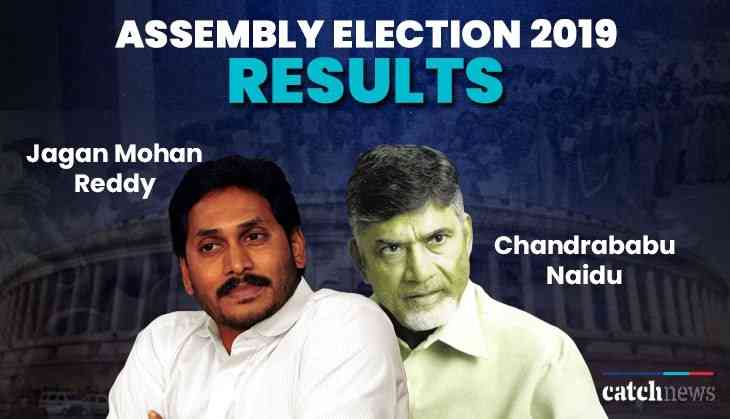 Jagan Mohan Reddy of YSR Congress is set to form the next government in Andhra Pradesh as his party is leading in 145 seats. Incumbent chief minister Chandrababu Naidu's Telugu Desam Party is leading in 29 seats, while BJP and Congress got zero to their name.
In 2014 assembly elections, Chandrababu Naidu's Telugu Desam Party (TDP) had 102 seats, Bharatiya Janata Party (BJP) had 4 lawmakers, YSR Congress had 67 MLAs, Navodyam Party 1 and Independents 1.
As far as the Lok Sabha elections are concerned, YSR Congress is leading in all 25 seats. This is the first general election in Andhra Pradesh since Telangana was carved out in 2014. In 2014, Lok Sabha elections the results were as follows: Congress 2, Telangana Rashtra Samiti (TRS) 11, Telugu Desam Party (TDP) 16, BJP 3 and YSR Congress Party 9.
Meanwhile, Bharatiya Janata Party-led NDA will form the government in centre as they are leading in 345 seats. Narendra Modi congratulated Jagan Mohan Reddy for his landmark victory in Andhra Pradesh.
Also read: Mehbooba Mufti to KCR; Opposition congratulates PM Modi for his landslide victory