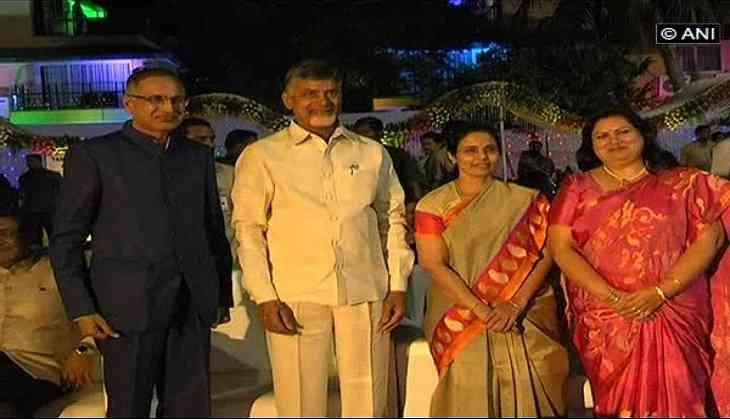 Andhra Pradesh Chief Minister Chandrababu Naidu welcomed New Year 2018 in Vijayawada with the IAS and IPS officers of the state.
In the event, Naidu along with his wife ringed in the New Year by cutting a cake at Vijayawada.
The Andhra Pradesh Chief Minister wrote a letter promising the people of the state three mega cities and 14 smart cities to be established soon.
The letter continued," In the coming 15 years, we are heading with 15% growth rate and priority sectors. We are concentrating were education health industrial sectors."
The main goals of the state government in the New Year will be social security and responsibility towards its people. The government will be heading towards the improvement of city cultures in every part of the state.
-ANI