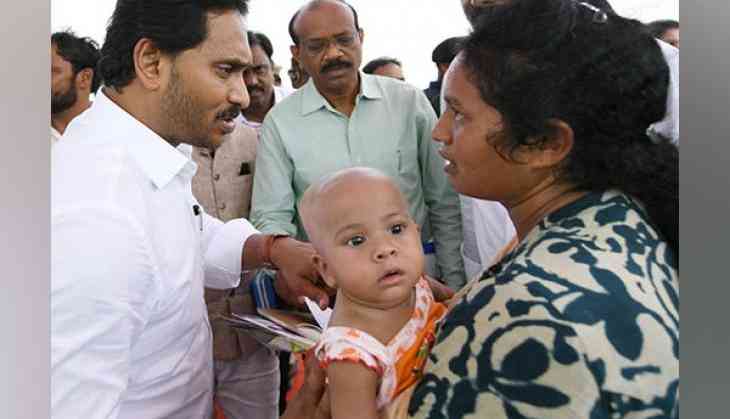 CM Jagan Mohan Reddy directed officials to arrange medical treatment for the baby (ANI)
Polavaram (Andhra Pradesh): Andhra Pradesh Chief Minister Jagan Mohan Reddy has come to the aid of a 7-month-old girl battling kidney-related cancer by extending financial assistance and ensuring medical treatment.
The compassionate gesture was made after the parents of the afflicted child approached the Chief Minister during his visit to the Polavaram Project site.
Immediate Support and Promises of Government Backing
In response to the heart-wrenching plea, Chief Minister Jagan Mohan Reddy swiftly directed officials to provide immediate financial aid to the parents of little Nissy Aaradhya.
Aparna, the mother of the baby from Aurangabad village in Kovvuru Mandal, expressed her gratitude as the Chief Minister assured her that the government would stand by their family and provide the necessary support to overcome this difficult situation.
After conducting an inspection of the Polavaram Project and reviewing its progress, Chief Minister Jagan Mohan Reddy took the time to engage with the people who had gathered to meet him and share their concerns. Among them was PNV Aparna, who urgently sought financial assistance for her 7-month-old daughter, Nissy Aaradhya, who is currently battling kidney-related cancer.
(With ANI inputs)