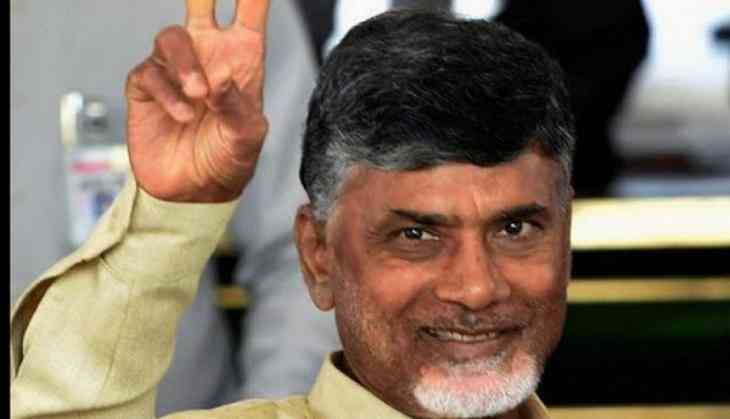 Andhra Pradesh Chief Minister N. Chandrababu Naidu on 16 August laid the foundation stone for Kings College Hospital by Indo U.K. Institute of Health at a programme held in Vijayawada.
The health medicity will be constructed in 150 acres of the Errapalem village, Mangalagiri Mandal in the Guntur district of Andhra Pradesh with an estimated cost of Rs. 1000 crore.
As part of the first phase, the Kings College Hospital, London will construct a 1000-bed hospital, nursing school, paramedics training center in 50 acres.
Union Minister of State for Health and Family Welfare Anupriya Patel, public representatives and higher officials took part in the event.
Naidu said that Amaravati, the new capital of the state, would become a hub for medical tourism.
He further said the state government is giving prominance to medicine and many more investments are to come into the state.
Almost 20 medical colleges will be set up in Amaravati and several MOUs are signed in that regard, he said.
"The state government has issued health cards to employees and journalists. More than 200 vehicles are arranged for mobile medical treatment," he added.
"I am very excited. This is a tremendous new partnership. It will help building a good relationship between India and U.K.," said Lord Robert Kerslake, Chairman, Kings College Hospital, London.
Asserting that it is a great privilege to be part of the project, Andrew Mitchell, Member of Parliament, United Kingdom said, "It is a wonderful project which is going to help transform the lives of millions of people. It is in the finest tradition of the long standing relationship between Britain and India."
While Ajay Rajan Gupta, MD and CEO, Indo UK Institute of Health Medicity Projects hailed the project as historic, J. Krishna Kishore, CEO, Andhra Pradesh Economic Development Board said the hospital would give a major boost to medical tourism in the state.
-ANI