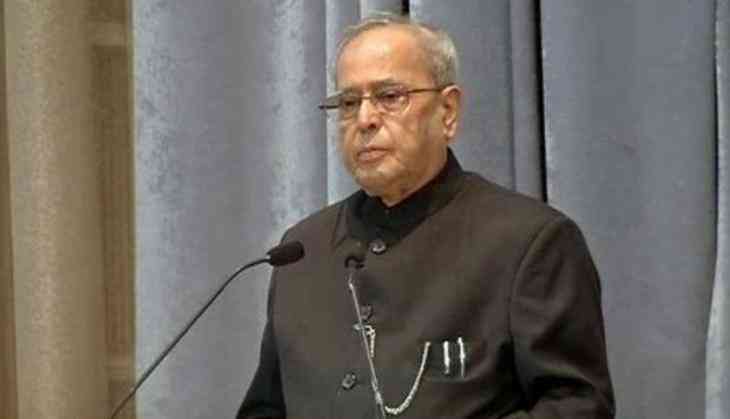 Rashtriya Swayamsevak Sangh is organising an event in Nagpur at Sangh's headquarter. This event came in controversies after RSS invited the former president of India and former member of Congress party Pranab Mukherjee as Chief guest in the event and he accepted it. He will reach at the venue today at 5.30 PM. RSS Chief Mohan Bhagwat is going to welcome the former president. In the following events, he will first speak with Mohan Bhagwat and Bhaiyyaji Joshi over a cup of tea. And later he will be introduced to the senior leader of RSS.
The acceptance of the invitation by Pranab Mukherjee raised a lot of controversies and criticised by several political leaders of Congress and other parties. Every eye will be on Pranab Mukherjee in today's event that what views he will put in front of the RSS workers.
Pranab Mukherjee daughter Sharmistha Mukherjee also lashed out at his father and expressed his concern over the later consequences of his speech. He feared that BJP may manipulate his part of his speech and use it for spreading propaganda.
Hope @CitiznMukherjee now realises from todays' incident, how BJP dirty tricks dept operates. Even RSS wouldn't believe that u r going 2 endorse its views in ur speech. But the speech will be forgotten, visuals will remain & those will be circulated with fake statements. 1/2

— Sharmistha Mukherjee (@Sharmistha_GK) June 6, 2018
.@CitiznMukherjee By going 2 Nagpur, u r giving BJP/RSS full handle 2 plant false stories, spread falls rumours as 2day & making it somewhat believable. And this is just d beginning! 2/2

— Sharmistha Mukherjee (@Sharmistha_GK) June 6, 2018
In order to resolve issues with its critical alliance Shiv Sena, Amit Shah met Uddhav Thackrey at his residence Matoshree. The BJP president met with Uddhav Thackrey on Wednesday and he held an hour-long meeting with him while the Chief Minister of Maharashtra Devendra Fadnavis and Uddav Thackrey's son waited outside. Later both had home cooked Maharashtrian meal at Thackrey residence.
Also read: Watch Video: Congress president Rahul Gandhi is 'drug addict,' says Akali Dal MLA from Delhi