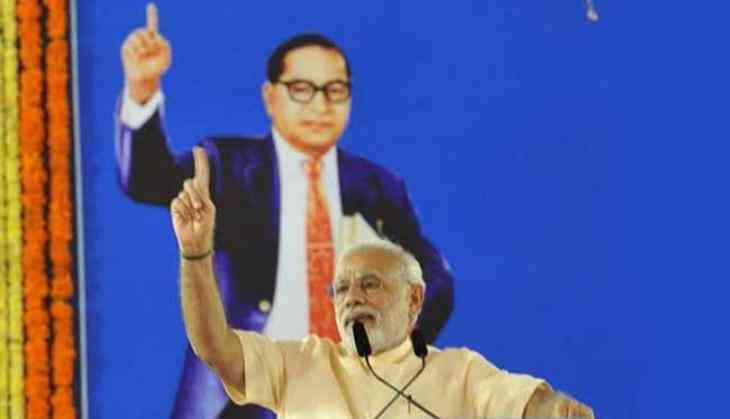 Prime Minister Narendra Modi on Sunday remembered Dr Babasaheb Ambedkar and said that his life was greatly influenced by Lord Buddha.
During his 43rd edition of the monthly programme 'Mann Ki Baat,' the Prime Minister said that Baba Saheb worked to strengthen the oppressed, exploited, deprived standing on the brink of marginalisation via the Constitution of India.
"Baba Saheb Dr. Ambedkar stressed that Lord Buddha has been a great inspiration in his social philosophy. There cannot be a bigger example of compassion than this. This form of compassion was one of the greatest qualities of Lord Buddha for the alleviation of suffering of the people," the Prime Minister said.
Wishing the people across the world on the occasion of Buddha Purnima, the Prime Minister expressed joy that India was a partner in the restoration of many Buddhist temples.
"I seek benediction from Lord Buddha for the entire world so that we can fulfill our responsibility in building a peaceful and compassionate world based on his teachings," he said.
"Buddha Purnima reminds us of all of our obligation to emulate Lord Buddha's teaching as well as, pledge ourselves to follow his footsteps. Lord Buddha was the fountainhead of egalitarianism, peace, harmony and brotherhood. These are human values, which are most desired in the world today," he added.
Prime Minister Modi also remembered the historic Pokhran Tests of May 1998 and praised the efforts of Indian scientists for its successful test.
(ANI)