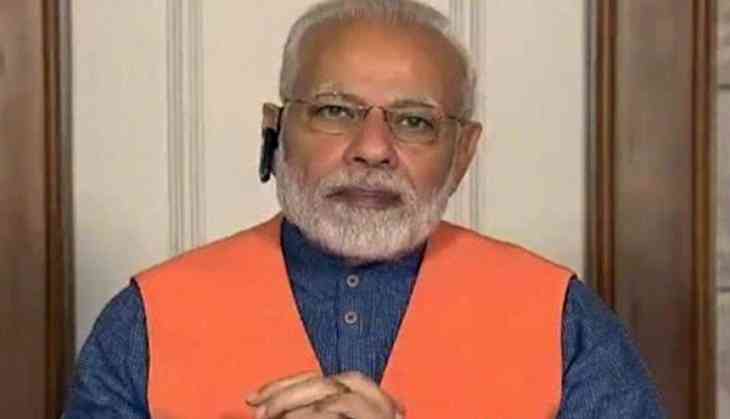 More than seven decades after independence, India has achieved electrification of all its villages after electricity reached Leisang village in Manipur.
The target was achieved 12 days ahead of the deadline set by Prime Minister Narendra Modi.
"28th April 2018 will be remembered as a historic day in the development journey of India. Yesterday, we fulfilled a commitment due to which the lives of several Indians will be transformed forever! I am delighted that every single village of India now has access to electricity," Modi tweeted.
As many as 18,452 villages were without electricity when the BJP-led government came to power in May 2014. Today, all of the country's 5,97,464 census villages have been electrified.
Electrified means the village is connected to power grid. It essentially does not mean that all its habitants have access to electricity.
According to government definition, a village is considered electrified if it has the basic electrical infrastructure and 10 per cent of its households and public places have power.
"Leisang village in Manipur, like the thousands of other villages across India has been powered and empowered! This news will make every Indian proud and delighted," Modi said in another tweet.
Modi had in his Independence Day speech in 2015, spoken of electrifying all villages within 1,000 days.
The task, however, took 988 days to complete as an average of 16 and a half villages were electrified every day.
"I salute the efforts of all those who worked tirelessly on the ground, including the team of officials, the technical staff and all others, to make this dream of a #PowerfulIndia a reality. Their efforts today will help generations of Indians in the coming years," Modi said in another tweet.
When the BJP-led government launched its version of the village electrification scheme -- the Rs 76,000-crore Deendayal Upadhyaya Gram Jyoti Yojana (DDUGJY) --- there were an estimated 18,452 unelectrified villages. An additional 1,275 villages were added to the list subsequently.
According to official estimates, about 3.14 crore rural households, or 17 per cent of total 17.99 crore rural households, still do not have any access to electricity. The highest number of them are in Bihar, Uttar Pradesh, Assam, Jharkhand and Odisha.
To take electricity to all households by end 2018, the government has launched the Pradhan Mantri Sahaj Bijli Har Ghar Yojana or the Saubhagya scheme. Of the Rs 16,320 crore needed for the task, Rs 12,320 crore has already been provided in the Union Budget.
(PTI)