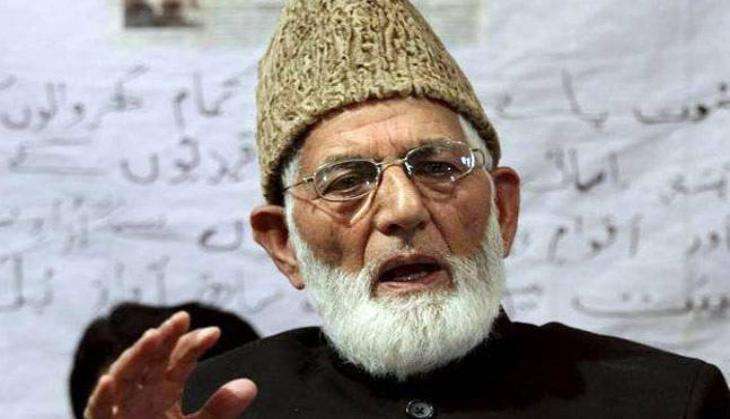 A day after Jammu and Kashmir Chief Minister Mehbooba Mufti invited them to meet the all-party delegation, the separatist leaders today said it cannot be an alternative to a transparent, agenda-based dialogue to address the "core" issue.
One "fails to understand" what hope to attach with a delegation which has not "spelled out its mandate for any engagement on a clear agenda", separatist leaders Syed Ali Geelani, Mirwaiz Umar Farooq and Mohammad Yasin Malik said in a joint statement issued here.
Also Read- Kashmir unrest: Over 100 injured in Shopian clashes, mini-secretariat building set ablaze
These methods of "crisis management through Parliamentary Delegations and Track-Two... can't take the place of a genuine transparent agenda-based dialogue to address the core issue...," they said.
"That has been our consistent stand and has been spelled out recently as well in our letters to various international and global fora," they said.
The separatist leaders also lashed out at Mehbooba, alleging that she was playing the "role of obfuscation".
Also Read- Kashmir unrest: Ready to hear everyone out, say leaders as all-party delegation arrives in Valley
They said given this situation, it is "not surprising that even now her (Mehbooba's) dominant concern, as expressed in her letter, is to 'lend credence and credibility' to the Indian Parliamentary Delegation visiting Kashmir avowedly to ascertain wishes of the people".
They also referred to her "outburst" during a press conference with Union Home Minister Rajnath Singh recently, and said it seemed to even "embarrass" the minister.
--PTI