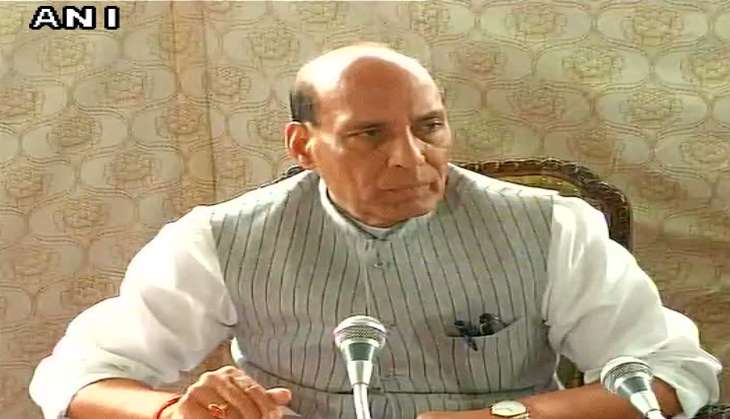 Aiming to bring peace in Jammu and Kashmir, an all party delegation led by Home Minister Rajnath Singh reached Srinagar on 4 September for a two-day visit to the state during which it is expected to interact with a cross section of people.
"We intend to talk to individuals and groups who want peace and normalcy in Kashmir Valley," Singh said before the departure of delegation comprising 30 members from 20 parties.
Cutting across party lines, leaders said that they were hopeful of finding a solution for restoration of peace in the Valley where violent clashes have claimed 71 lives since the killing of Hizbul Mujahideen commander Burhan Wani on 8 July.
Senior Congress leader and former Jammu and Kashmir Chief Minister Ghulam Nabi Azad said that the delegation was ready to hear "everyone".
The visit "will be beneficial for Kashmir and for the country," he said, adding everyone wants peace in the state. Azad said it will be an opportunity for the parties and Kashmiri people to interact.
CPI(M) general secretary Sitaram Yechury, another member of the team, said the all-party delegation should have gone two months ago "but let's hope that even now, we can make a difference".
LJP Chief and Union Minister Ram Vilas Paswan said that the MPs are going with an open mind and want to interact with anyone who wants to talk within the framework of the Indian Constitution. "We are ready to talk," he said.
Congress leader Mallikarjun Kharge said all parties were cooperating with the government and their sole aim was restoration of normalcy in the state.
""We will try our best to bring back normalcy. We are cooperating with the government. It is the responsibility of the government to deal with the situation very intelligently. "All parties are cooperating for that. So we hope that it will be resolved," he said.
--PTI