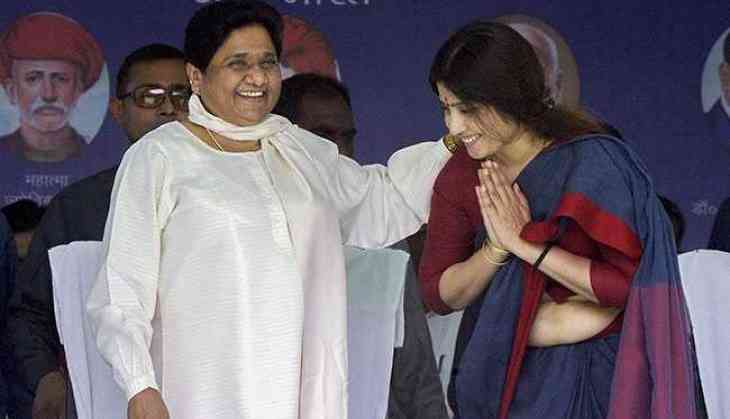 Days after Lok Sabha elections results announced, Bahujan Samaj Party chief Mayawati called off the alliance with rival-turned-partner Akhilesh Yadav-led Samajwadi Party at a closed-door meet on Monday. Former Uttar Pradesh Chief Minister Mayawati remarked that the Samajwadi Party chief Akhilesh Yadav "couldn't even ensure his wife Dimple Yadav's win".
"Our votes transferred to Dimple but the Yadav votes didn't," Mayawati assessed at a meeting of her Bahujan Samaj Party (BSP).
Mayawati pointed out that the alliance was "bekar (useless)" and said: "Yadav votes were not transferred to us but our votes did go to them. Samajwadi Party won only where Muslims voted heavily for them. Even (Akhilesh Yadav's) own family didn't win the Yadav votes."
Dimple Yadav is a two-term MP, who lost her Uttar Pradesh's Kannauj seat to the BJP. Its was a surprising result as it was said that the constituency has about 3.5 lakh Yadav votes, enough for a Yadav's win. However, according to results, it indicated that the Yadav community, instead of voting en bloc for Dimple Yadav, also backed the BJP candidate.
Kannauj is one of the seats strongly held by the Samajwadi Party. 1967, Socialist leader Ram Manohar Lohia had won the seat. SP founder Mulayam Singh Yadav contested in 1999 and fielded Akhilesh Yadav in 2000. He held the seat till 2012 when he was elected as Chief Minister of Uttar Pradesh. In by-polls after this, Dimple Yadav won unopposed.
On gathbandhan rift, the Samajwadi Party reacted to Mayawati's remarks, saying it was waiting for an official statement.
"No one has got the official stand of the BSP regarding the alliance. We are waiting for an official statement," SP chief spokesperson Rajendra Chaudhary told PTI.