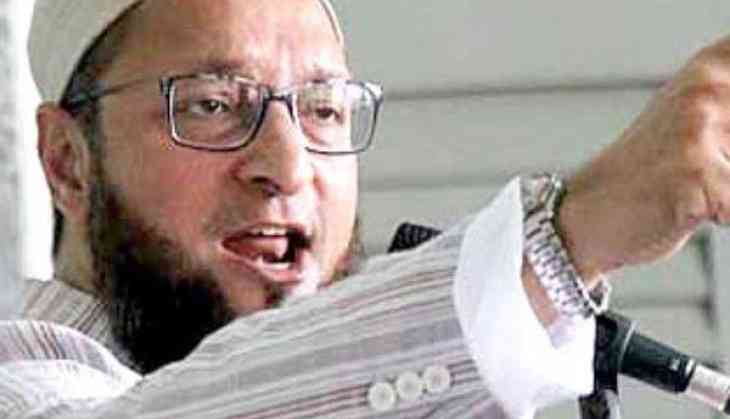 In the much debated Triple Talaq Bill, which was eventually passed in Lok Sabha yesterday, had been rejected by the AIMIM leader Asaduddin Owaisi in the parliament.
Owaisi had raised questions over the provisions of 3 years jail in case of the complaint and the apprehension of family members if any such case happens. He also mentioned the law which decriminalized the homosexuality of Section 377, which was struck down by the Supreme Court.
Owaisi questioned in the government, saying "Hundred per cent of the Muslim population is against the move to criminalise Triple Talaq. Why are you criminalising Triple Talaq while supporting the decriminalisation of homosexuality? If sexual minorities can get a choice in Section 377, why can't religious minorities?"
Owaisi had criticized the apex court, where it had decriminalized the adultery law as he claims that it will result in a spike in extramarital affairs.
He declared saying, "If your faith is your faith, then my faith should also be my faith. Your (the government's) intentions are not pure... You can bring your own law, but we will not forfeit our religion."
AIMIM President Asaduddin Owaisi on #TripleTalaq Bill passed in LS: Yeh kanoon sirf aur sirf Muslim mahilaon ko road par lane ka hai, unko barbaad aur kamzor karna hai or jo Muslim mard hain unko jail mein daalne ka hai. Yahi is Kanoon ka ghalat istemal hoga, aap dekhna. pic.twitter.com/bOoue1KMCX

— ANI (@ANI) December 27, 2018
Nationalist Congress Party leader Supriya Sule told the parliament that "Instead of the Triple Talaq bill, the government should empower women through legislations on reservations and marital rape."
While the voting was ongoing, the Congress, AIADMK walked out of the parliament and the bill was later on passed with 245 MP's in favor and 11 voting against it. Although, the Triple Talaq bill is set to face a hurdle in the Rajya Sabha as the NDA doesn't has majority to surpass the Opposition's demands.
Also read: Triple Talaq Bill: 'Even Islamic countries don't practice Triple Talaq,' says BJP in Lok Sabha;