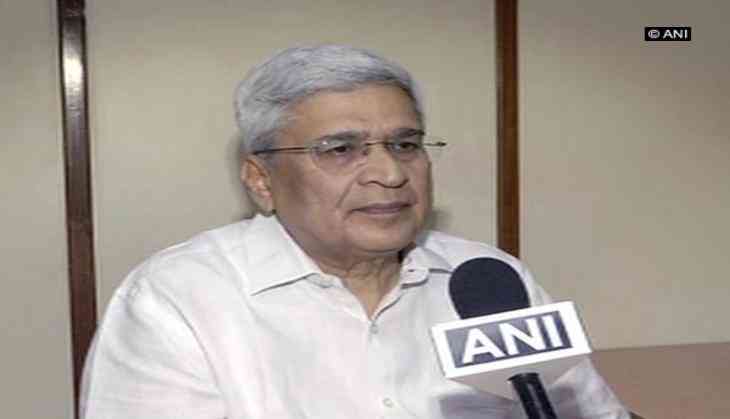 The Communist Party of India (Marxist) (CPM) on 23 August said that the two warring factions of the All India Anna Dravida Munnetra Kazhagam (AIADMK) got together under the pressure of the Bharatiya Janata Party (BJP) and the Centre.
"Both the factions of AIADMK got together and had an agreement under the pressure of the BJP and the Centre. The aim of the BJP is to use the AIADMK to advance its own political agenda in Tamil Nadu. They hope to ride on the shoulders of the AIADMK," CPM leader Prakash Karat told ANI.
He further said that the usual tactics were used like there have been raids on ministers, cases have been filed, CBI enquiries have been started and all this has been used to make these factions come together to have a combined government.
"After Jayalalithaa's death, they have still not been able to solve the inner contradictions and as we have seen that 18 to 19 MLAs have refused to support this new setup and government. The only way now is for the government is to prove its majority in the House then we will know what is the future of this government," Karat asserted.
Earlier, a day after the merger of the two warring factions, Tamil Nadu Chief Minister Edappadi K. Palanisamy's (EPS) government faced a crisis, when 19 of his MLAs withdrew their support, leading to the government falling short of majority.
The MLAs resigned when EPS declared, former chief minister O. Panneerselvam (OPS), as his new Deputy Chief Minister, and the convenor of the party.
The 19 legislators, owing allegiance to former deputy general secretary T.T.V. Dhinakaran, met Governor Vidyasagar Rao and withdrew support to the Chief Minister.
The MLAs reportedly told Rao that EPS had "forfeited" their confidence of the public as well, urging him to "intervene and institute the constitutional process."
Later, Opposition leader and Dravida Munnetra Kazhagam (DMK) working president M.K. Stalin wrote to the Governor demanding an early floor test to prove the government's majority and prevent horse trading, while other Opposition leaders also endorsed the demand.
EPS, OPS and other senior ministers, meanwhile, held meetings at the Secretariat on the threat to the government.
In identical letters submitted to Governor Rao at the Raj Bhavan, the resigned MLAs claimed they were "disillusioned with the functioning of the government headed by Mr. Palaniswami, as there has been abuse of power, favouritism, misuse of government machinery, widespread corruption".
On the other hand, Stalin has claimed that "twenty two MLAs" have resigned.
Stalin wrote a letter to the Governor and said that any inordinate delay in asking the Chief Minister to prove his majority in the case will pave the way for the continuance of an "unconstitutional" government and will destabilize the democratic norms and precedents established in demonstrating the confidence of the House.
-ANI