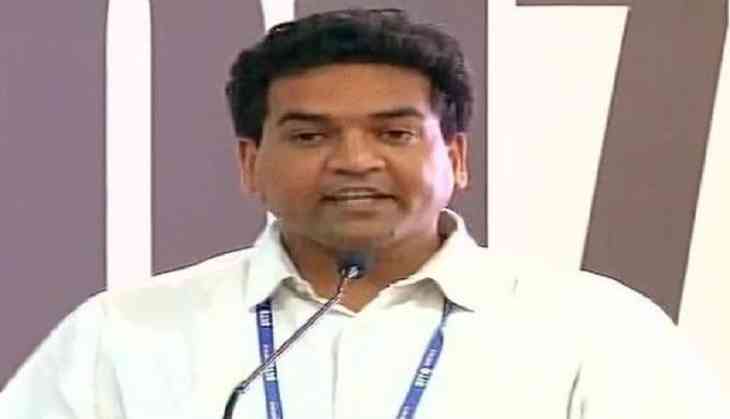 Sacked Aam Aadmi Party (AAP) leader Kapil Mishra on 17th may asserted that he will visit the Central Board of Direct Taxes (CBDT) today to file a complaint against Delhi Chief Minister Arvind Kejriwal.
"I will go to the CBDT today. Whatever complaint I have filed in the CBI, I will now file the same in CBDT. It is regarding hawala, corruption, money laundering and about the racket of fraud company that they are running," Mishra told ANI.
Earlier in the day through his blog, Mishra also alleged that the Kejriwal has been to the office just two times in the last year.
"I have questioned that whether Arvind Kejriwal as a Chief Minister is ready to put forward and evaluate his performance report. I have challenged him to put forward his performance report. He has been to office twice in past one year," he said.
Earlier on Tuesday, Mishra claimed that the income tax authorities have started probing the allegations raised by him against fake companies registered in the name of AAP MLA Shivcharan Goyal.
Mishra told media, "The income tax department has started investigations against the fake companies registered in the name of AAP MLA Shivcharan Goyal."
Mishra had approached the Central Bureau of Investigation ( CBI) to submit evidences of corruption against Arvind Kejriwal.
Mishra has also alleged that for three continuous years, black money was converted into white and spent on foreign trips of AAP leaders.
"AAP did not inform about some of its funding which it received from fake companies," he said.
Mishra targeted Kejriwal and revealed that 16 shell companies deposited money worth crores in the AAP's bank accounts.
"These fake companies are registered in the name of AAP MLA from Moti Nagar, Shivcharan Goyal. These companies have given Rs. two crore to Kejriwal. The funds received from these companies were sent to same branch of Axis Bank where there were allegations of converting black money into white at the time of demonetisation," he added.
-ANI