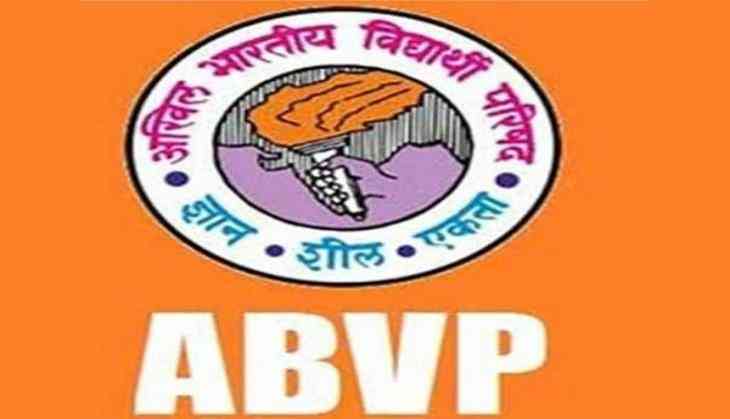 The RSS backed Akhil Bharatiya Vidyarthi Parishad (ABVP) has tasted an electoral victory in the 2018-19 University of Hyderabad Student Union polls, results of which were declared on Saturday.
The last time ABVP ruled the university was in 2009-10 and had swept all five posts. The results of election also saw for the second time in university's history, a woman become the President of Students Union, after 2013.
Aarti Nagpal, a student of PhD Psychology grabbed the top position of President of the Hyderabad University's Student Union by a good margin of 334 votes over the nearest contender Erram Navin Kumar of SFI.
The other posts were won by namely: Vice President- Amit Kumar, General Secretary- Dheeraj Sangoji, Joint Secretary- Praveen Chouhan, Sports Secretary- Aravind S Kumar and Cultural Secretary- Nikhil Raj K.
ABVP, the student wing of the RSS, coming back to power in University of Hyderabad will make a drastic shift in the ideology as the there had been a dominance of the left ruled parties since last eight years, namely CPM backed Student Federation of India, the Ambedkarite groups led by Ambdekar Student Association.
After loosing in the JNU where an alliance of the left-wing organization came to power again, the ABVP came back to power in Delhi university and now in Hyderabad.
ABVP's Aarti Nagpal becomes President of HCU Students' Union.

Congratulations team #ABVPHCU! pic.twitter.com/A82kOYuWtX

— Ashish Chauhan (@AshishSainram) October 6, 2018
ABVP contested election along with two alliance partners - OBC Federation and Sevalal Vidyarthi Dal, while the SFI went alone and ASA had contested in alliance with six other student organizations.
The university came into limelight in 2015 when a Dalit student Rohit Vemula committed suicide allegedly due to a fight with a student who belonged to ABVP and later on was barred from hostel and university grant for his PhD due to HRD Ministries pressure.
Also read: Sabarimala Temple row: Amid ongoing protest against the SC verdict, temple's supreme priest