Sabarimala Temple row: Amid ongoing protest against the SC verdict, temple's supreme priest rejects talk with Kerala CM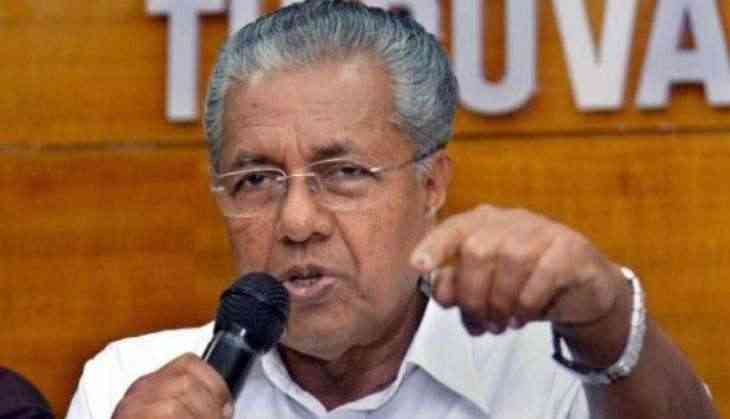 As a protest going on against the Supreme Court verdict allowing women of all ages to enter the temple, the temple's supreme priests (tantris) have cancelled the scheduled talk with chief minister Pinarayi Vijayan on Monday.
Tantri Mahanaru Kandarau, whose is considered the last word in rituals at the hilltop temple, was quoted by the Hindustan Times as saying "Let the government first file a review plea in the Supreme Court. Then we can talk".
Opposing the decision of allowing woman to enter the temple and deploying woman cops there, he said "Entry of women of productive age will affect temple customs and will destroy the divinity of the temple".
As state police chief Loknath Behra said that 600 women cops will be deployed in hilltop temple.
The BJP yuva morcha is organizing a shutdown on Sunday in the Pathanamthitta district where the Sabarimala temple is situated. Protests are spreading to more areas.
The custodian of the temple Sasikumar Verma and Sabarimala chief priest Rajeevaru Kandararu took part in a protest rally in Changanassery in Kottayam district.
The political rivals of the Left Fron government in the state are supporting the believers and devotees in order to push onto the back foot. The Congress said that it will stand by the believers and the BJP accused the government of undermining the religious beliefs of devotees.
Blaming on political rivals, Kerala temple affairs minister Kadakampally Surendran said "Eyeing votes, some parties are fanning trouble. Their mischief won't succeed".