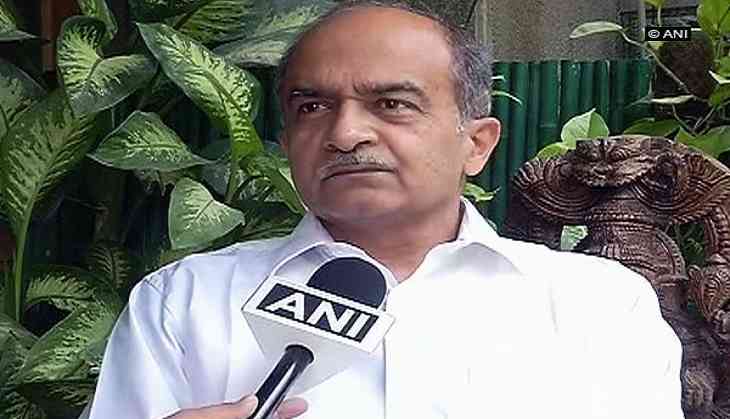 Following the Aam Aadmi Party (AAP) showing a "live demonstration" vindicating its charge of Electronic Voting Machine (EVM) tampering, senior lawyer Prashant Bhushan called on the Election Commission to introduce the VVPAT machines as quickly as possible.
"It's very important to understand what was shown in the Delhi assembly yesterday and what it implies. It was shown that the EVM which looks like the EVM used by the EC can be hacked if it has different chips or micro controller. The chips used by election commission in their EVMS are not capable of being manipulated through any software, however there is no evidence. It shows that it is possible for such a thing to happen," Bhushan told ANI.
He further said that the poll panel must bring VVPAT machines, as directed by the Supreme Court by 2019 elections.
Coming down heavily on the Bharatiya Janata Party (BJP) over the EVM tampering row, the AAP yesterday staged a "live demonstration" of alleged EVM manipulation in the Delhi Assembly.
During the special day-long session of the Delhi Assembly, AAP leader Saurabh Bharadwaj got a machine similar to the EVMs and gave a demo about the same.
He said the entire game was about a secret code, which once entered into the machine transfers all the votes to that one party which is supposed to win.
Bharadwaj undertook a small voting procedure by giving two votes each to every party (AAP, Bahujan Samaj Party (BSP), BJP, Indian National Congress (INC) and Samajwadi Party (SP)).
He then pressed the secret code and then gave another eight votes, all to AAP. As per the votes, the maximum votes should have gone to the AAP, but the results said a different story.
Bharadwaj further said that the secret code was easy to enter as the ballot unit was covered by a cardboard box and therefore, only the voter can see inside it.
Bharadwaj also condemned the enquiry report of the Election Commission, saying that it had no basis.
-ANI