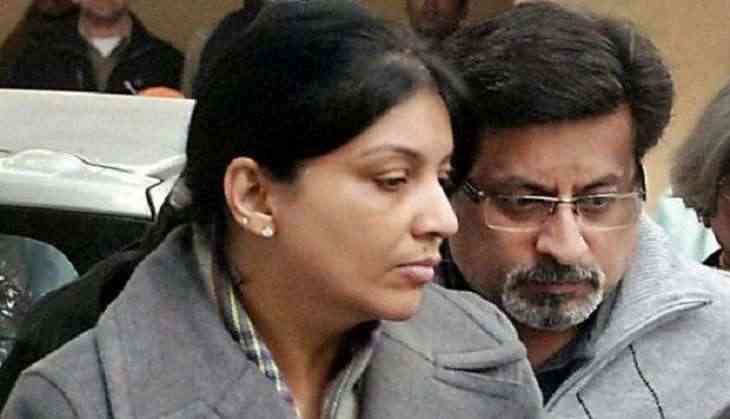 A massive twist took place in Arushi Talwar's murder case, the apex court on Monday accepted two separate appeals, challenging the acquittal of Arushi's parents Rajesh and Nupur Talwar in the double murder case. Reportedly the plea was filed by the Central Bureau of Investigation (CBI) and Hemraj's wife Khumkala Banjade.
According to NDTV, the CBI said that the Allahabad High Court's decision in October last year was "wrong" on several counts. Banjade, Hemraj's wife, had approached the apex court in December last year and had then said, "We've come to the Supreme Court for justice... the high court freed them (Talwars), they are killers... they should be punished."
In the plea, the CBI has stated the clean chit given to the couple by the court was wrong on 'many counts.' Hemraj was the domestic help who was also murdered in the Aarushi Talwar death on her 14th birthday in 2008. Banjade had filed the plea in December, in 2017 challenging the Allahabad High Court's order.
Speaking to leading news portal, Banjade said, no one had paid attention to the death of her husband. "The focus has always been the death of Aarushi."
On 16, May 2008, on her birthday Aarushi Talwar was found dead inside her room. Aarushi's body was found with throat slit at their Noida residence. Along with her, Hemraj's body who was the prime suspect was also recovered from the terrace of the house a day later.
The case was handled by the police later soon it was handed over to the CBI for investigation after the arrest of Talwar couple. The Talwar couple were sentenced to lifetime imprisonment by CBI court in Ghaziabad in 2013.
On 12 October last year, a bench of Justice BK Narayana and Justice AK Mishra overruled the trial court verdict in the Aarushi murder case of Aarushi Talwar and Hemraj and acquitted the Talwar couple, saying no conviction can stand on the basis of mere suspicion. The chain of evidence they have showcased is inconclusive," the court had said.
Also read: Fodder Scam verdict: RJD chief Lalu Prasad Yadav 'guilty' in fourth case of Dumka Treasury; Jagannath Mishra 'acquitted'