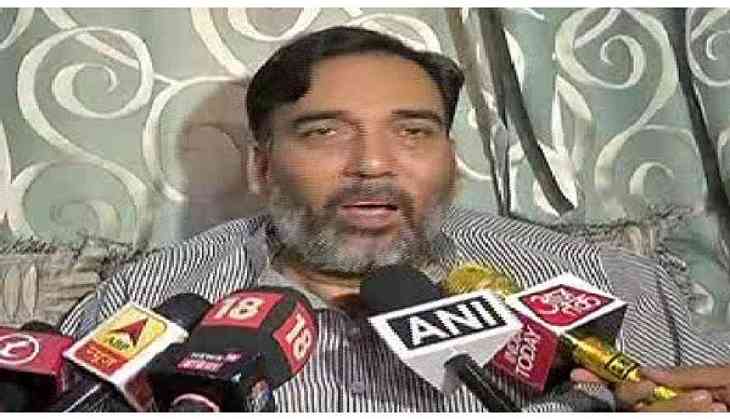 Having fallen short on people's mandate in the case of the Municipal Corporation of Delhi (MCD) polls, the Aam Aadmi Party (AAP) on Saturday organised a meeting where Delhi Labour Minister Gopal Rai asserted that AAP is renewing its policies for the state and party.
"After the MCD elections, the AAP is renewing its policies for the state and party. Over this month, 14 round meetings have happened with the workers in regards to improvement of the state. Today, we will be organising a joint meeting at Arvind Kejriwal's house. If the government feels that an investigation or notices should be made compulsory for us funding illegally in the state, then we will accept the notice," Rai told reporters here.
"Every AAP leader is standing with the party and its supporter. We never believed in groupism nor amended it in our party. The party is primarily focussing on growth and development for the state. We are also happily accepting the feedback and will put them forward in the meeting today. Only after that the party will make a comprehensive policy and will discuss it with the minister," said Rai.
Meanwhile, the AAP cried foul over the Union Home Ministry's issuance of a notice to Chief Minister Arvind Kejriwal-led party asking it to provide information on overseas funding it has received.
Accusing the Centre of 'witch-hunting', AAP leader Ashutosh said that the Union Government was practicing political vendetta.
"This is nothing but witch-hunting, this is political vendetta. The Home Ministry once under Manmohan Singh and the other time under Narendra Modi has already conducted an investigation and submitted the report of the same to the Delhi High Court citing that nothing has been found wrong in the funding of the AAP," Ashutosh told ANI.
"This is nothing but political vendetta. I will say that with which ever agency they want to appoint to investigate the matter they can, I know they will able to find nothing," he added.
Triggering yet another AAP vs Centre face-off, the MHA had yesterday sent a notice to the AAP, asking it to provide information in connection with its overseas funding.
The Home Ministry in its notice asked the AAP to disclose the source, nature and the amount of donation as well as the foreign equity in the shareholding pattern of the corporation, company or source from where the donation is received.
-ANI