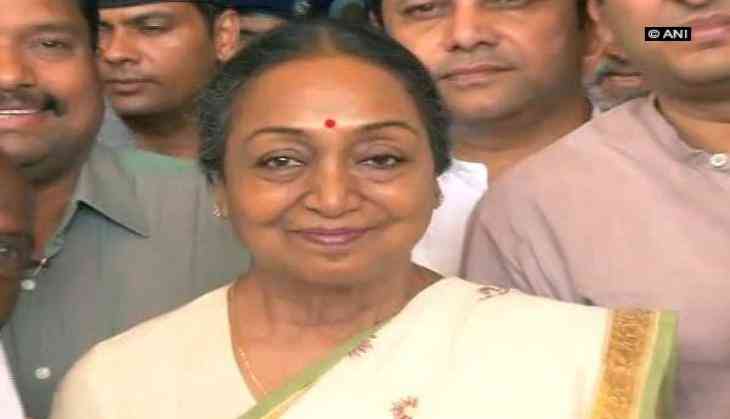 Presidential candidate Meira Kumar
The Aam Aadmi Party (AAP) on Thursday extended support to Opposition presidential candidate Meira Kumar.
" Meira Kumar called Arvind Kejriwal and asked him to support her. In the wake of the current prevailing situation of the country, the Political Affairs Committee (PAC) have decided to support her," AAP spokesperson Sanjay Singh said in a press briefing here.
Kumar, along with National Democratic Alliance's (NDA) Presidential nominee Ram Nath Kovind, has been campaigning for the upcoming Presidential polls.
On July 17, the electors will cast their votes to elect the next President of India.
Counting of votes for the Presidential election will take place on July 20 and on July 25, a day after incumbent Pranab Mukherjee demits office, India will get its 14th President.
-ANI