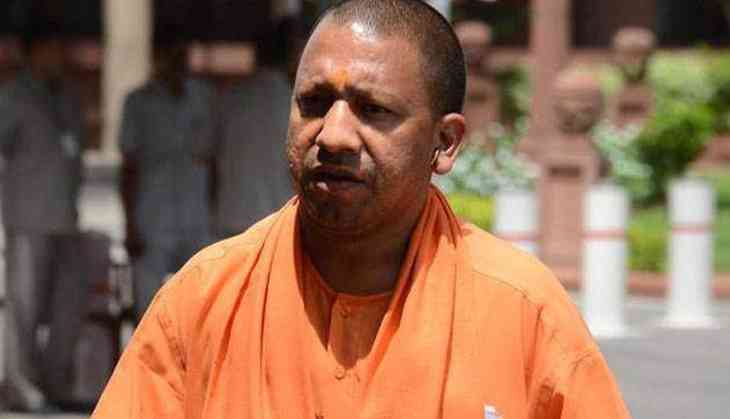 Uttar Pradesh (UP) Chief Minister Yogi Adityanath on Friday lauded the completion of three-year of the Narendra Modi government, saying the Prime Minister as a global leader is taking India towards new heights.
Adityanath was addressing the Bharatiya Janata Party ( BJP) workers and people at a rally here to mark the start of M.O.D.I. (Making of Developed India) fest.
The 15-day fest is being organized all over India to highlight Modi government's achievements in last three years.
The Chief Minister further said that the Modi Government is the true representative of the common people.
"Since independence, for the first time it seems that there is a government of the people at Centre. All the development works that have been started in the country in the last three years have not been aimed at a particular religion, caste or creed, but on Indians," he said.
He bestowed praises on Prime Minister Modi for his governments' achievements under his tenure.
"Popular Prime Minister Modi has fulfilled his pre-poll slogan of Sabka Saath Sabka Vikas," said the Chief Minister.
Talking about the Swachh Bharat Mission, Yogi said that nobody would have thought that a prime minister would start such an endeavor.
"The Swachh Bharat Mission is not only important for India but especially for eastern Uttar Pradesh as it can eradicate encephalitis menace from this region," said Yogi.
Adityanath further said that Modi has made it possible that politicians and the government are kept corruption free.
"Even the opposition leaders could not dare to point out any corruption against any minister or government. As a result, India is becoming an economic power in the world," said Modi.
Lauding the Pradhan Mantri Ujjwala Yojna (PMUY), Yogi said it has changed the lives of many women as they have got cooking gas connections in their kitchens.
Talking about Modi Government's steps for the benefit of the Scheduled Castes (SCs) and Scheduled Tribes (STs), Adityanath said the Prime Minister also launched Start UP India and Stand Up India programmes that aim to make Scheduled Castes and Scheduled Tribes self reliant.
"During the last three years, 2.5 lakh people from SC and ST communities have been made self reliant".
The UP Chief Minister also highlighted benefits of various Central Government schemes and said no sector has been left untouched during the last three years of the Modi government.
The Chief Minister commended the Clean Ganga project launched by Prime Minister Modi.
"Everyone wants to have a dip at Ganga but it was only Prime Minister Narendra Modi who ensured that Ganga should remain clean and flowing through Namami Gange Project and also earmarked Rs 20000 crore for it."
The UP CM said that the Beti Bachao Beti Padhao (save and educate daughters) is an important scheme and has balanced the male-female child ratio.
-ANI