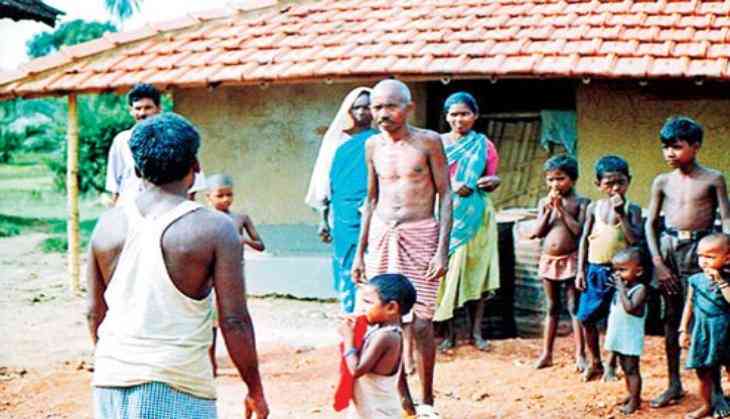 When 90-year-old Maakka wrote her first examination at her hamlet in Wayanad recently, little did she know that she was becoming part of a" literacy programme that may bring revolutionary changes in the life of tribals in Kerala.
The nonagenarian, a native of Ambalakkunnu settlement at Muppainad, was one among over 4,500 neo-literates who had written the literacy exam, organised by the Kerala State Literacy Mission Authority, in Wayanad district earlier this week.
While Maakka was the oldest among the tribals who had appeared for the exam, Lakshmi, a 16-year-old girl from Charalkkunnu settlement, was the youngest to be part of the test conducted in three modules---reading, writing and mathematics.
Held in 283 hamlets of Wayanad on April 22, the exam was part of a special literacy drive by the Mission to eradicate illiteracy from tribal hamlets of the state and bring the backward group to the mainstream of society.
Authorities said those who clear the '100-mark examination' can appear for the 'class four equivalency programme', organised by the Mission.
Literacy Mission Director P S Sreekala said, of the 4,516 persons who appeared for the exam, 3,598 were women.
A three-month training programme was held in the hamlets for the drive and two instructors were appointed in each hamlet to train the neo-literates.
"The literacy programme at tribal hamlets has helped not only to identify the illiterates and bring them under the literacy programme, but also to help bringing changes in their social life," she told PTI.
The drive had helped reduce the school drop out rate among tribal children, Sreekala said.
"When elders were given education as part of our drive, they began to send their children also to schools. It also has helped reduce the drug menace in the region and brought changes in their dressing style," she said.
As part of the Mission's literacy drive, study tours, gathering of artistes and classes of experts were held at the hamlets during the period of the programme.
The special literacy drive had begun in Wayanad, an abode of 1,52,808 tribals, in September last year.
The district's total literacy rate was 89.03 per cent.
It was 71 per cent among tribals, Mission officials said.
The literacy drive was launched in Wayanad after its successful implementation in Palakkad district, which also comprised a large number of tribals.
(PTI)