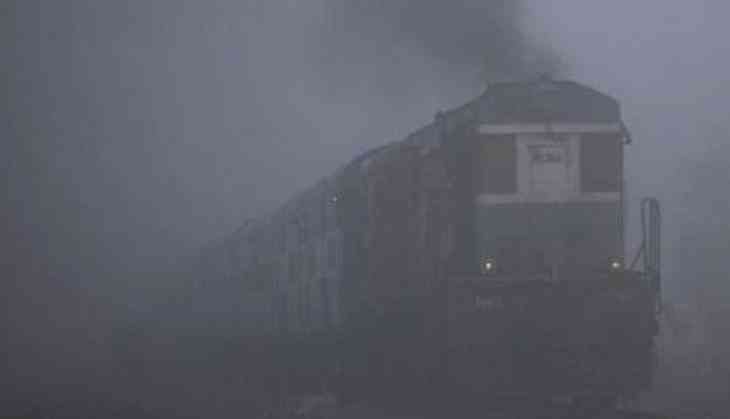 65 trains affected due to low visibility in northern region
Foggy conditions continue to affect railway services in the northern region on Wednesday with 65 trains getting delayed, cancelled or rescheduled.
According to the Northern Railways Chief Public Relations Officer (CPRO) Nitin Chowdhary, at least 22 trains have been cancelled, 40 trains were running late and three have been rescheduled owing to poor visibility due to the fog.
Meanwhile, the air quality in the national capital has been keeping under 'hazardous' category as particulate matters remain suspended in air due to lack of wind.
The air quality index (AQI) in Delhi's Siri Fort area was at 351, while ITO area was at 302.
Northern India has been witnessing chilly weather for the last couple of days.
The Haryana government on Sunday directed all government and private schools to remain closed till January 14 due to intense cold wave.
After fresh snowfall in the higher reaches of Himachal Pradesh, the cold wave has intensified in the region.
-ANI