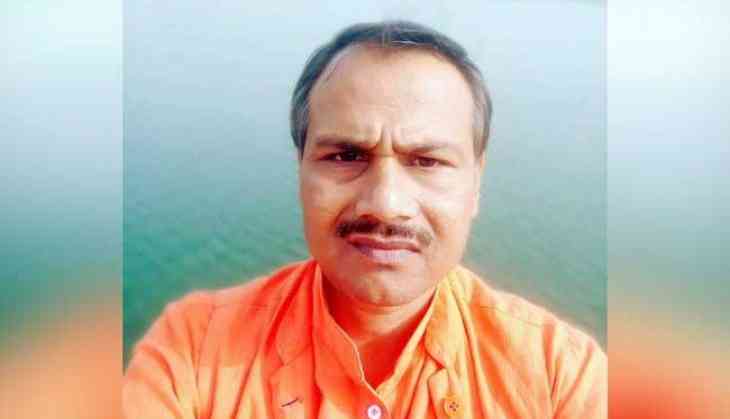 Five people have been taken into custody for the murder of Hindu Mahasabha leader Kamlesh Tiwari, Mr Tiwari was killed at his residence in Lucknow on Friday.
Addressing the media, Director General of Police, OP Singh, stated that three of the arrests were made in Gujarat after a joint operation between police of the two states. The two others arrest were of those of Muslim clerics from UP's Bijnor district who were mentioned in the FIR registered by Kamlesh's wife. Two others who carried out the attack, are still on the loose.
The names of the accused apprehended in Gujarat are Maulana Mohsin Sheikh (24), Rasheed Ahmed Pathan (23) and Faizan (21). Police are of the opinion that Rasheed Pathan wass the mastermind behind the attack. While Faizan bought the box of sweets the killer used to enter inside Mr Tiwari's residence.
AlsoRead: Delhi Assembly speaker Ram Niwas Goel sentenced to 6 months in prison for trespassing
"We were confident we would solve the case in 24 hours and we have done so. Based on clues we formed small teams and fanned out to UP and elsewhere. From the beginning we had a hunch this was related to Gujarat," OP Singh stated, after CCTV footage suggested the box was from a confectionery in Surat.
"We found a sweet box at the incident spot and we found many clues in it. I spoke to the Gujarat DGP and we sent our team there. There was strong coordination between the Gujarat police and us," he continued, adding, "Two other accused who carried out the incident in Lucknow... trying to arrest them soonest".
DGP OP Singh stated inquiry had excluded any terror angle and the main reason behind the killing was a defaming remark Mr Tiwari made about Prophet Mohammad in 2015. Earlier, police stated that in 2016 one of the clerics mentioned in the FIR had laid an award of Rs 51 lakh on Mr Tiwari's life over that remark.
Previously, police recovered security footage from outside Kamlesh Tiwari's residence. The clip displayed two men and a women carrying a bag with a box of sweets in it that police feels concealed weapons.
The accused had claimed the sweets were a Diwali gift for Kamlesh Tiwari and were hence allowed to enter the house, where they spent half an hour. Takling on Friday, DGP stated that this showed the killers were known to Kamlesh Tiwari.
One of the accused was sporting a saffron kurta and the other was wearing a red one, while the lady was wearing a red kurta with white dupatta.
Kamlesh Tiwari was murdered at his residence in the Naka Hindola neighbourhood of Lucknow on Friday afternoon. He had his throat slit and was shot numerous times.