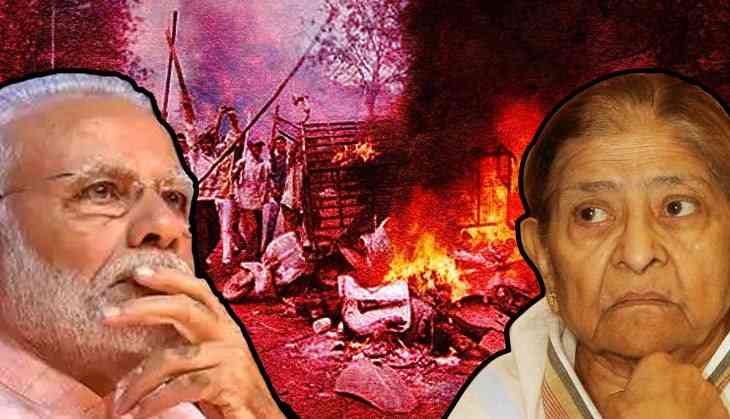 The Supreme Court will today hear a plea by Zakia Jafri, who has challenged the clean chit given to Prime Minister Narendra Modi in 2002 Gujarat riots.
The plea has challenged the clean chit given by the Special Investigation Team (SIT), which under the supervision of Supreme Court, had given a clearence to Modi in September 2013, after which he was nominated by the BJP as the Prime Ministerial candidate.
Zakia Jafri is the wife of former Congress MP Ehsan Jafri, who was killed in the 2002 Gujarat riots in the Gulberg society, where the family resided.
Zakia Jafri had earlier filed the petition challenging the clean chit given to PM Narendra Modi in Gujarat High Court. The court, in 2017, held that th clean chit awarded to the PM Modi was right and had upheld the order.
Later on, Jafri had moved to Supreme Court, challenging the clearance given to Narendra Modi, as he was then chief minister of the state, and was responsible for the administration and controlling the riots.
The 2002 Gujarat riots is a case which pertains to various incidents of communal violence which took place over a the three day period in February, followed by the burning of a coach in Sabarmati Express in Godhara.
The coach was filled with kar sevaks, who were returning from Ayodhya and the coach was set on fire, in which 59 people had died. This followed a Hindu-Muslim riots in the country, and in an instance of violence, 68 people were killed in the Gulberg society massacre, in which Ehsan Jafri lived.
Also read: Rajasthan Election 2018: BJP field Yunus Khan against Congress' Sachin Pilot from Tonk; releases 5th