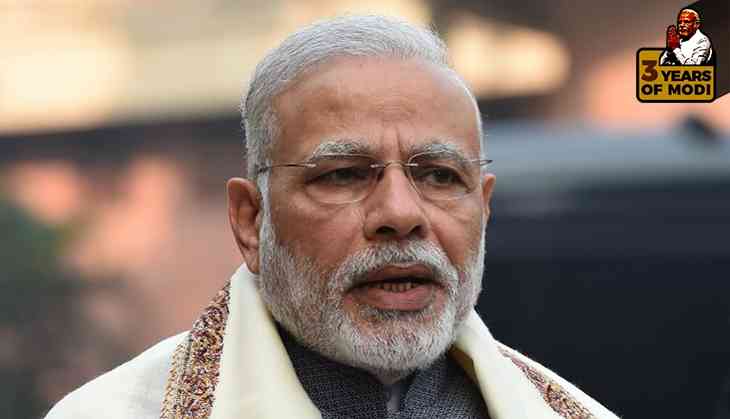 Prime Minister Narendra Modi on Monday landed in Kutch even as he marked the onset of his two-day Gujarat visit to talk over various programmes.
"The earthquake had devastated the Kutch district in 2001, but the courage of the people made it walk again," Prime Minister Modi said, while addressing the crowd.
Prime Minister Modi added that while the "infrastructure, efficiency and transparency are vital pillars of economic growth of a nation."
Stressing on the fact that good ports add to a nation's economic progress, the Prime Minister said, "Kandla Port has the potential to play an important role in India's economy. It has emerged as one of the important ports in Asia today."
Prime Minister Modi is scheduled to launch projects at the Kandla Port and in Bhachau, both in the Kutch district, which had borne the major brunt of the 2001 earthquake.
The Prime Minister will also address at least two more public meetings.
-ANI