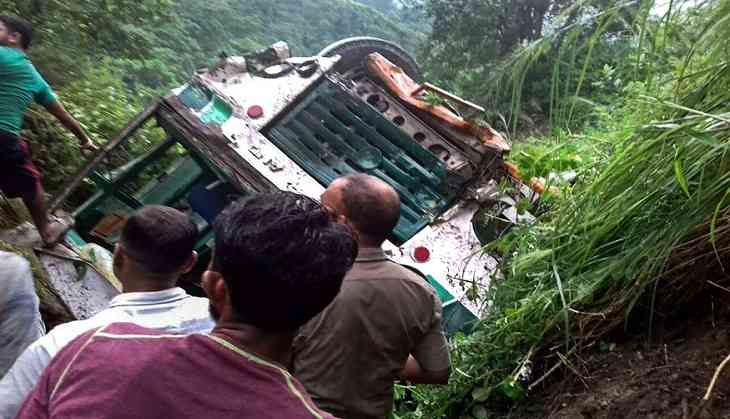 At least 13 Tripura State Rifles (TSR) personnel have sustained serious injuries when a bus carrying them fell into a gorge at Bankumari area in Baramura hill range, about 35 km from here, a senior police officer said on Tuesday.
A contingent of 29 TSR personnel was on its way to Agartala from battalion headquarters at Chhailengta in Dhalai district when the accident occurred around 8.30pm, Superintendent of Police Krishnendu Chakravertty said.
The jawans were scheduled to leave for election duty at Chhattisgarh Tuesday morning, he said.
"The bus, with 29 jawans, lost control near Bankumari area in Khowai district and rolled into a gorge. There are no reports of casualties but at least 13 of them were hospitalized in critical condition," Chakravertty said.
Villagers, who witnessed the incident, informed the local police, following which the jawans were rescued from the gorge, he said.
"The police with the help of local people rescued the TSR personnel Monday night," the SP said, adding that the bus was yet to be lifted from the ravine.
-PTI