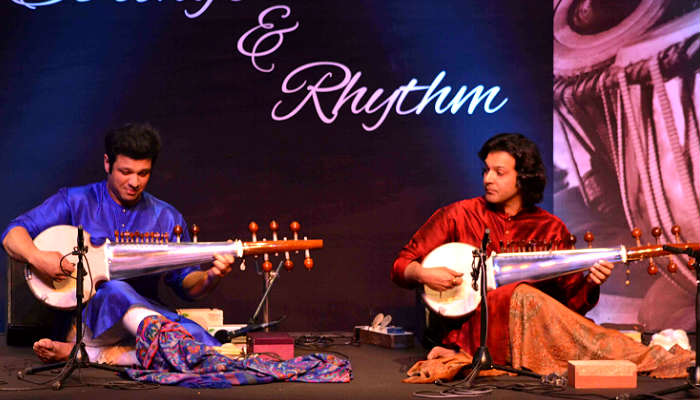 Indian classical music never lost its essence, says Amaan Ali Khan.
Sarod or Indian classical music is completely imbibed in our lifestyle.
Our father (Amjad Ali Khan) has always told us that we\'re still learning.
Indian classical music has always had a niche audience. But unlike common perception, the essence of classical music hasn't got lost in this world. At least, that's what the popular Khan duo, Sarod player, Ayaan and Aman Ali Khan think.
On the eve of their concert in the capital, the sons of legendary Sarod player -- Pandit Amjad Ali Khan, indulged in a tete-a-tete with Catch.
As they stressed on what music means to them and how they assess the audience response to classical music worldwide, the entire session turned rather enlightening. The Khan brothers unraveled various facets of Sarod playing and gave a glimpse into the musical world they inhabit. This, beyond cinema, of course.
Excerpts:
Also read: There's more to theatre and it's time we realise this
Does being the sons of great Sarod player Amjad Ali Khan come with extra responsibility?
Yes, it does. But, once you are growing up, you don't realise it that much. It's only when you are performing and you could see your family sitting in the audience, you realise that you have to do justice with the learnings.
Music to us has been our lifestyle since always. It's embedded in us. It's something as normal as having meals, taking sleep, talking to each other, for us. Our father still says that we our learning. They never told us that 'you have done something really extraordinary'. And that's what we are always thriving for. We always just want to do better and much better and rest we leave on God.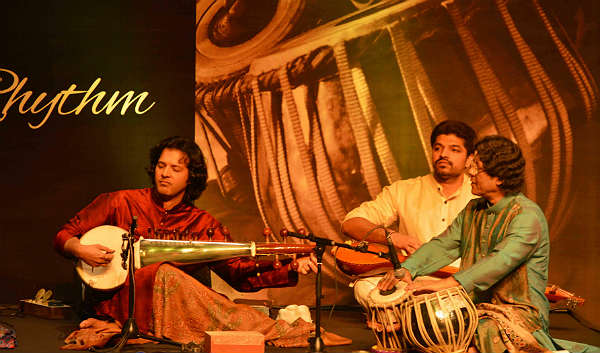 Also read: #CatchChitChat: Talvar actor Sohum Shah speaks on comparison with Irrfan Khan and his upcoming film Tumbad
You are performing in Delhi after 5 long years. How different does the city look now in terms of cultural progression?
Change is inevitable. The city has always been beautiful and every time we perform here, it gives us immense pleasure in terms of love that we get here. However, it inherits a different culture too. Probably because it's the place where a lot cultural amalgamation takes place.
For instance, it has this 'ticketing system' for most concerts here. Which, what we think, is not for money. But, for the fact, that the city doesn't take anything for granted. You can't just walk in and walk out of an event and the people here take value of what are they investing their time in.
Also read: #CatchChitChat: Neerja should trigger idealism in the country: Sonam Kapoor
Do you think Indian classical music has lost its essence in India?
Absolutely not. Indian classical music has never been for masses. It has always enjoyed a niche set of audience and that's where its richness lies. The divinity that this kind of music holds is not to be understood by everybody. That's why we need certain skills and years of practice to deliver something which is at least acceptable in the genre.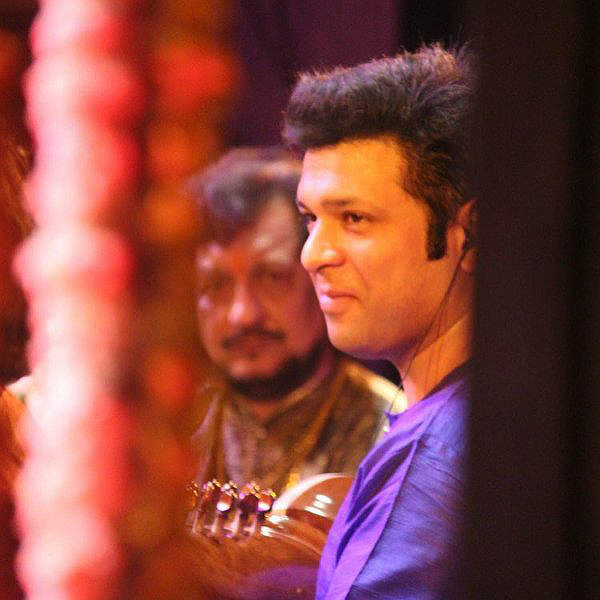 Also read: #CatchChitChat: Anupam Kher, Paresh Rawal or Javed Akhtar could be made FTII chairman, says Dibakar Banerjee
But, cinema's usage of classical music isn't at par with this.
Cinema should not have Indian classical music at all. If you look at songs in the films these days, they are more lyrics oriented than based solely on music. Songs in cinema depicts a certain kind of situation. They are made to fit in the story-line. And Indian classical music is free from all such barriers. It has the potential of making one relate to the divinity it has.
But that doesn't mean cinema has completely removed the existence of Indian classical music. One recent film that brilliantly held onto the essence of classical music is Sanjay Leela Bhansali's Bajirao Mastani.
Also read: #CatchChitChat: Decoding Bollywood: Rochak Kohli unfolds the most astonishing facets of the music industry
So, does that mean that you have barred yourself from composing music for Bollywood?
No. We have tried in the past. And as and when things work out, we are all aligned to create music for Bollywood as well. One has to understand that Bollywood too, like other fields, is just another platform for an artist to deliver his/ her talent. And there's some brilliant music that Hindi films are giving out.
It's just the matter of when and where something clicks.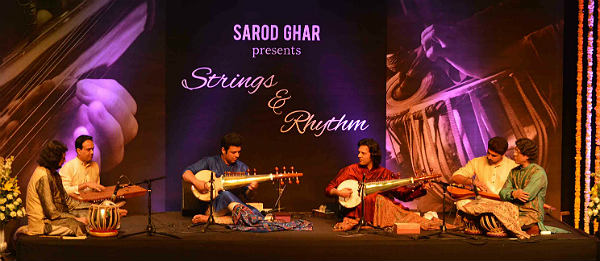 How the response to Indian classical music is in the West?
Oh (laughs). Well, it's (thinks), crazy. Especially when we are performing in colleges. Women colleges are crazier. That also, make you feel good, because you can evidently see that there's no, as most people think, unawareness of Indian classical musical among the youth of the country. We get plenty of invites to perform in various colleges across the globe. And it always make us feel more enthusiastic because the energy in youth is incredible.