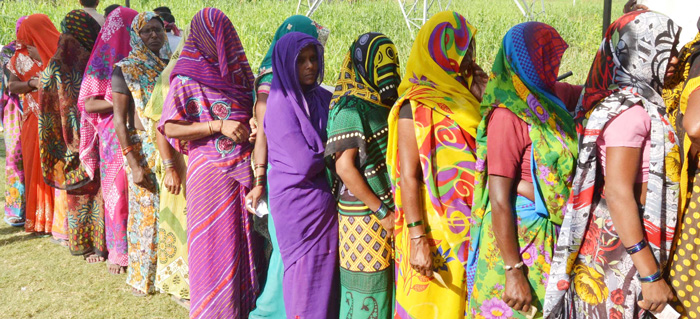 Uttar Pradesh's District and Block Panchayat election results brought embarrassment to ruling Samajwadi Party's supremo Mulayam Singh Yadav, Prime Minister Narendra Modi and Congress vice president Rahul Gandhi.
Congress has failed to win at least one of the eight seats in Rahul Gandhi's Lok Sabha constituency Amethi; reportedly, SP and BSP are leading in the district.
The biggest shocker has been Jayapur's result - the village adopted by PM Modi in his constituency Varanasi.
According to media reports, the BJP has won only 8 seats out of the total 48 in the Panchayat polls. In Jayapur, an independent candidate backed by BSP has defeated the saffron party's candidate.
For the ruling SP, even family members of ministers like Manoj Kumar Pandey, SP Yadav who contested the polls have lost.
Counting for District Panchayat and Block Panchayat elections is underway in 819 block headquarters amid tight security in UP.
The election was held in four phases in October and the counting of the paper ballots started on 1 November.