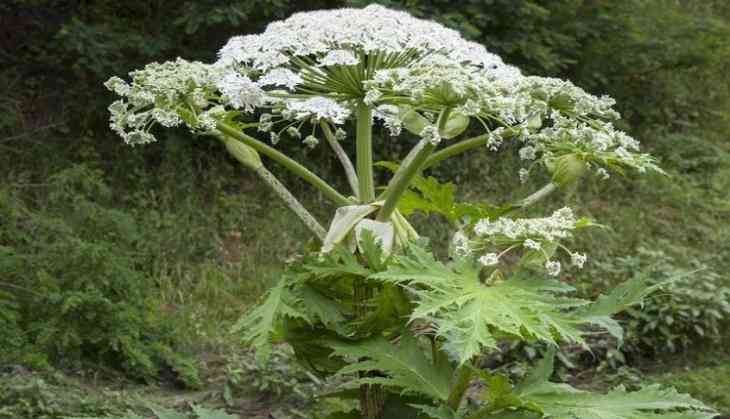 Tree and plants not only make our environment green but they are also important for life on earth. Treas plays very vital role in balancing oxygen and carbon dioxide in our atmosphere.
Other than that, they also provide food for humans. There are so many types of treas in nature, some gave us fruits, vegetables, wood for furniture and some are only shades. Some of the trees are also harmful to humans.
There are also treas, whose fruits are poisonous to humans and it can also cause us death. These trees are more poisonous to humans than the King Cobra.
Giant Hogweed is also a poisonous tree. This plant is a species of grass and carrot. This plant is not very big, but it is very dangerous. Hogwids are considered to be very poisonous plants., this plant is also popularly known as the killer tree. The scientific name of this plant is Herculum Menagag.
Hogweed is found in New York, Pennsylvania, Ohio, Maryland, Washington, Michigan and Hampshire. From the mere touch of this plant blisters or blisters fall on the hands. It is said that sometimes it has a dangerous effect within 48 hours of touching it. Not only this, but it is also said that by touching this plant, one can lose his/her eyesight.