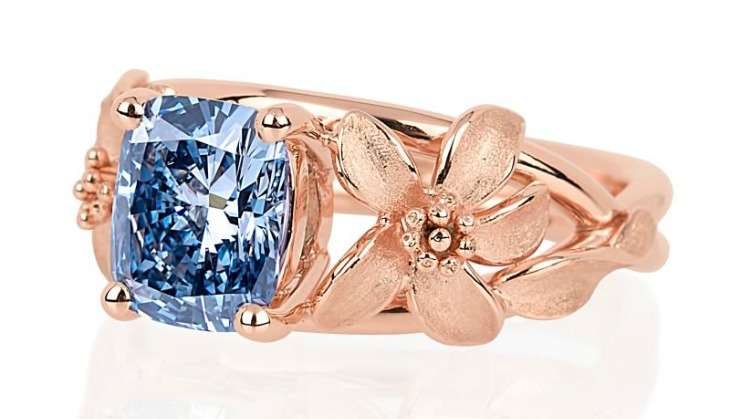 What a time to be alive. From discussing the idiosyncrasies of millennials with poor fund management - who have nicknamed themselves the urban poor - we've moved on to talking about the uncles and aunties of the world who'd rather discuss a dining experience that costs about $2 million.
The World of Diamonds Group, which was established 2001, is offering an eight-hour dining 'retreat' for two people. The 'retreat' includes a helicopter ride, followed by a chauffeured Rolls Royce drive to the port, where they'll board a short luxury private cruise. The destination, you ask? The rooftop Ce La Vi in Marina Bay Sands Hotel in Singapore.
This is where the 'experience' begins, with 10,000 fresh roses setting the tone, an 18-course dinner which the guests will be eating with diamond encrusted chopsticks. The mood and the setting will be complimented by 44-55-year-old vintage wine and live music.
As the evening comes to an end, guests will be presented with a 2.08 carat Jane Seymour Fancy Vivid Blue diamond ring, which reportedly costs $2 million, at midnight. With Louis XIII de Rémy Martin cognac, and fireworks for company.
"This is the most expensive dining experience in the world, and the most lavish one possible," says Karan Tilani, Director - Asia, World of Diamonds Group. "As a diamond mining group, we recognize that Ce' La Vi is a diamond in the sky... the response will be beyond overwhelming, but it's only two diners who will eventually have the privilege."
And the lucky duo will be picked by the company on the basis of how much exposure their product would be able to get. So not a lucky draw, folks.
Keep the diamond we say. Just get us the food and the wine. No? Okay. BRB. Going to sob hysterically in the sad corner.
--
Edited by Blassy Boben