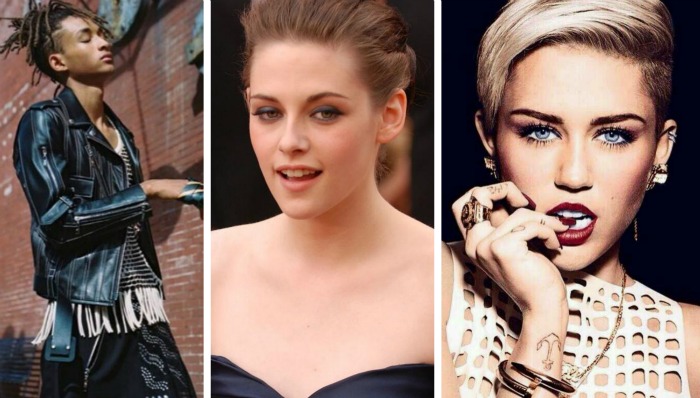 Jaden Smith is not just a pretty face. But if you've seen his Twitter profile, you already knew that, didn't you? Jaden is one of those people who give a distinctive feel of coming before their time. Like the world is not yet ready for the eccentric genius of the 17-year-old son of Hollywood actors and celebrities, Will and Jada Pinkett Smith.
HardWork Dedication Until There's Peace And Non Poverty In Every Nation, And I Isn't Patient. ||

- Jaden Smith (@officialjaden) October 3, 2015
If I Had A Nickel For Every Time I've Cried In The Back Of An Uber, I Would Have Another Pair Of Yeezy's.

- Jaden Smith (@officialjaden) September 27, 2015
It is easy to see that Jaden knows that he leaves people confused, shocked and a bit uncomfortable, but looks like he's run out of f***s to give about that.
In 2015, Jaden owned the dress when he wore it to prom with his date, The Hunger Games actor Amandla Stenberg.
He's rocked skirts and dresses all through 2015, almost as if willing people into talking about gender fluidity.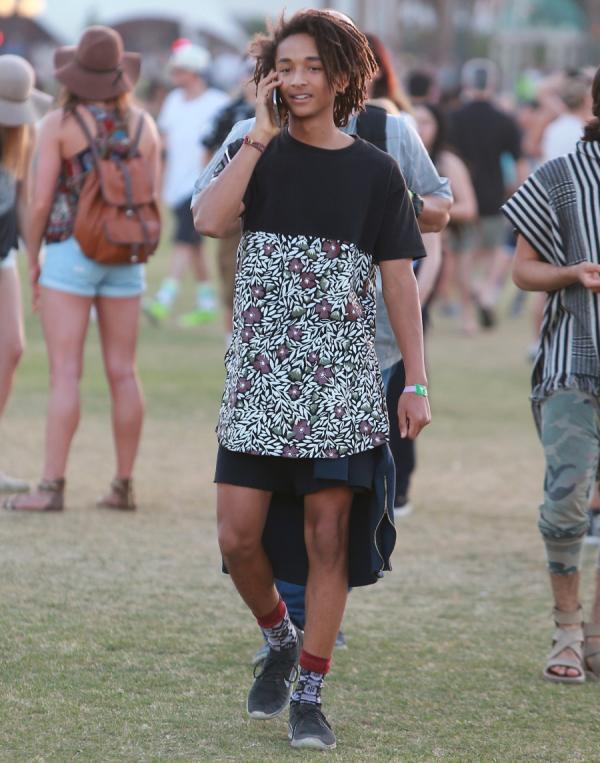 And he has begun 2016 by becoming the face of Louis Vuitton's new clothesline. For women.
Shared by LV's fashion designer and Creative Director, Nicolas Ghesquiere on Instagram, Jaden's first photoshoot with the label has gone viral for all the right reasons. Standing with three other women in similar attire, there stands the actor, rapper slash budding poet, in a skirt. And yes, the pictures are every bit as fabulous as they sound.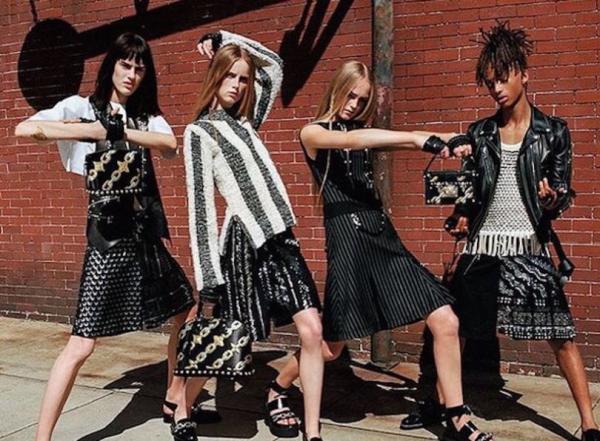 He's got the moves.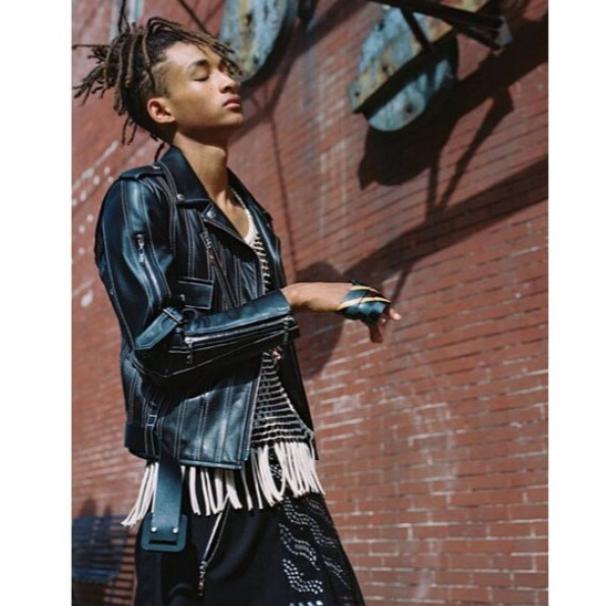 But Jaden isn't the only one breaking free of stereotypes and orthodox conventions, 2015 was the year when many celebrities came out in support of gender fluidity.
Here are four other celebs refuse to conform to society's ideas of 'normal'. They're fabulous, and they know it.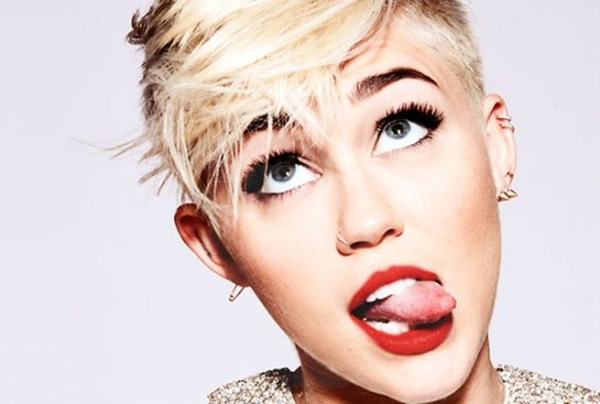 Hannah Montana may have been the perfect Disney princess, but Miley's not. In an interview to Paper, Miley famously declared that she doesn't 'relate to being boy or girl, and she doesn't have to have her partner relate to boy or girl either.' "I believe in gender fluidity and sexual fluidity. I don't really identify as anything," said Miley, giving tabloids and conservationists a mild stroke.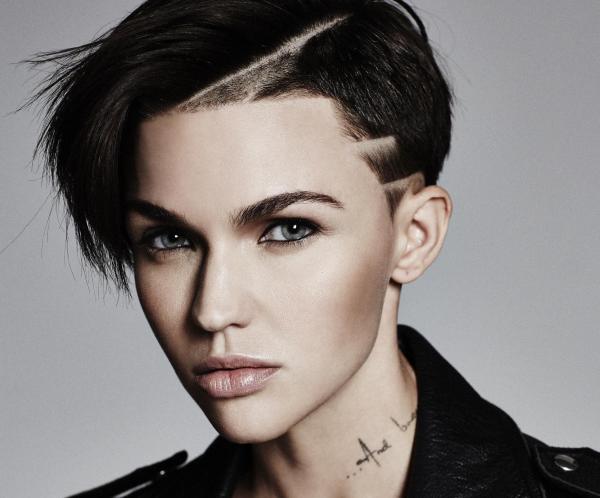 The
Orange is the New Black
star and dreamboat Ruby refuses to be confined within boundaries of either of the sexes. In an interview to Elle, the gorgeous actor said, "I'm not a guy; I don't really feel like a woman, but obviously I was born one,' she said. 'So, I'm somewhere in the middle, which - in my perfect imagination - is like having the best of both sexes. "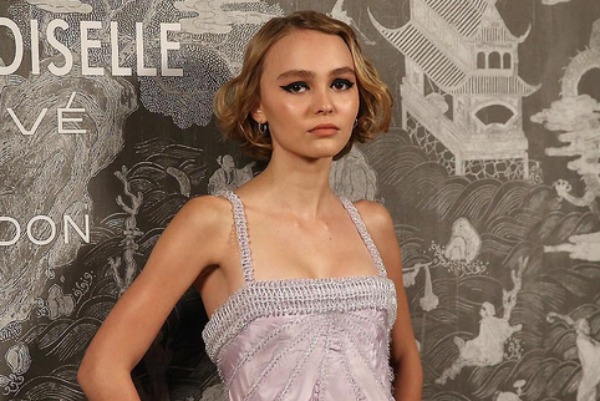 Johnny Depp's 16-year-old daughter Lily-Rose has described herself as anything but straight. The model/actor came out on her Instagram account through a photoshoot done for an LGBTQ portrait project called, Self Evident Truths.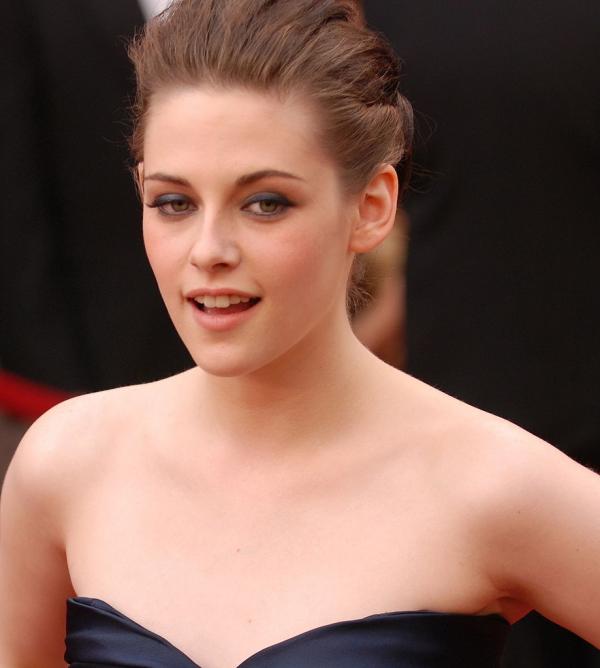 The star of the sparkly vampire series, Twilight, Kristen Stewart has also come out as sexually fluid. In the past year itself, the Hollywood star seems to have undergone a radical change, personality-wise and appearance-wise. And we love her all the better for it.
If 2015 was the year gender fluidity came out of the closet, perhaps 2016 will be the year the world will cease to be amazed by it.