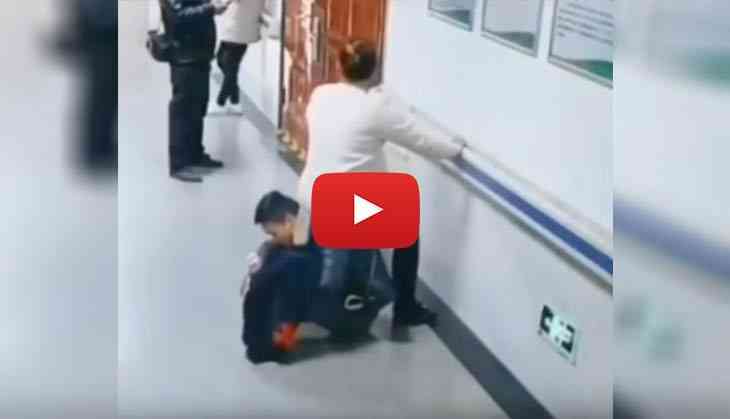 A heartwarming video has widely shared on social media platforms in which a husband turned a human chair for his wife. The video was captured by the surveillance camera of the hospital where man along with his pregnant wife had come for the check-up.
In the video, it can be seen how a woman is struggling to stand as she tries hard to take support through handrails in a hospital corridor.
To help a pregnant wife, a man sits on the floor and then, a woman sits on his back to get some rest. Later, he also spotted passing water bottle to his wife.
The video was first shared by the police of Hegang, a city in the province of Heilongjiang in north-eastern China.
See Video:
After this video surfaced the Internet, it sought the attention of netizens and people have also applauded the man for his actions.
Many people have criticized onlookers for giving a seat to a pregnant lady.





Also Read: It's viral! Volleyball player breastfeeds baby on field; likely to receive award as token of appreciation