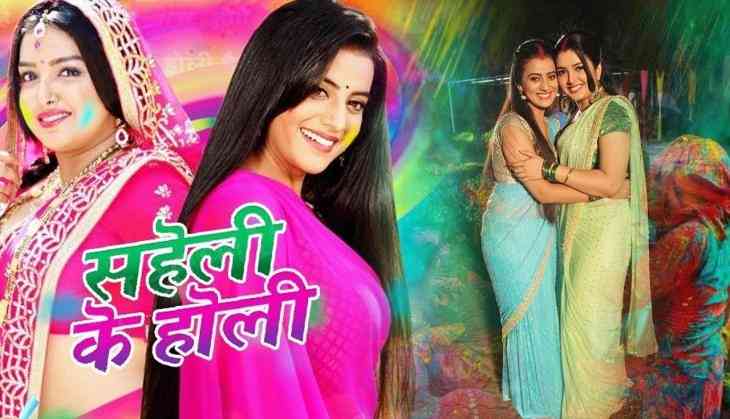 Holi, a festival of colors and love is to arrive and everyone is planning to make it more memorable for them. From the food menu to DJ song list preparation and collection are in progress. And when it is about dance and that's too on Holi, after Bollywood Bhojpuri songs are everyone's favorite.
Every one of us has shaken our legs on Bhojpuri hit Lagevelu Tu Jab Lipistick songs in full crazy swing. However, it will be always on top of our song list we have a brand new 'Tadkta-Bhadakta' Bhojpuri song for you.
We are talking about the new Bhojpuri songs for all dance lovers out there, yes this brand new song "Saheli Ke Holi" featuring Bhojpuri stars Akshara Singh, Amrapali Dubey, Nirahua and Pawan Singh.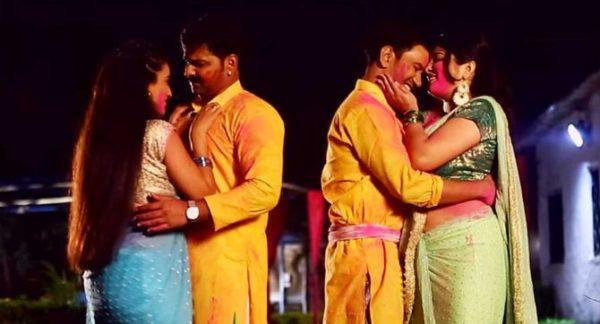 The moves and latke jhatke of the actresses in the song does the justice with the awesome Bhojpuri lyrics. The famous Jodi of Bhojpuri star Pawan and Akshara is already liked by their fans and finally, the wait is over to see the duo together once again.
This perfect tune and rocking Bhojpuri song will make every one to hit the dance floor and shake their legs on it, even non-dancer won't be able to stop themselves from dancing.
So not to make you wait anymore here is the brand new hot and Holi Chartbuster for your Holi and DJ parties.
Also read Holi Bollywood songs: Rang Barse to Balam Pichkari, here are the hit songs that you must have in your playlist
Here is video: