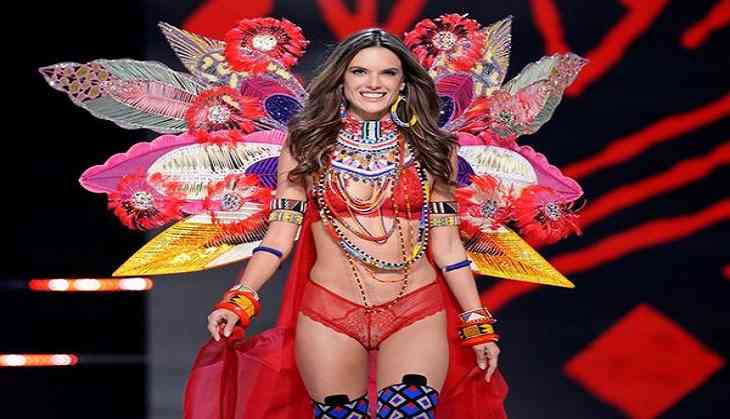 Supermodel and one of the original Victoria's Secret angel Alessandra Ambrosio has finally hanged her wings as she announced her retirement after 17 years with the lingerie brand.
The Brazilian model catwalked for one last time while walking in the 2017 Victoria's Secret Fashion Show in Shanghai, China, according to The Hollywood Reporter.
She confirmed the news of her retirement to a leading U.S. channel hours before hitting the runway.
The mother-of-two said that the show will be her last as she has officially quit her Angel duties to focus on family life and spending more time with her children Anja, nine, and Noah, five.
In her last walk, she was sure to turn heads as she slipped into sizzling red two-piece which highlighted her statuesque figure.
She slipped on a pair of equally racy boy-cut pants that flaunted her gym-honed thighs while she walked down the runway in her Aztec-inspired heeled boots with colourful fringe detailing.
Adding to her colourful appearance, she worked a statement neck-piece with a number of layered necklaces, many beaded arm cuffs and oversized matching hooped earrings.
Ambrosio also donned a pair of statement woven wings, which is Victoria's Secret signature style.
The 36-year-old model starred in her first runway show for the company when she was just 19 and after a year Victoria's Secret picked her to serve as its first official Pink model for the brand's more playful, youth-inspired line.
In 2011, Ambrosio made Angel history after strutting with a record breaking 30 pound wings.
The 36-year-old Angel vet has walked in Victoria's Secret Fashion Shows while she was pregnant and also three months postpartum.
-ANI