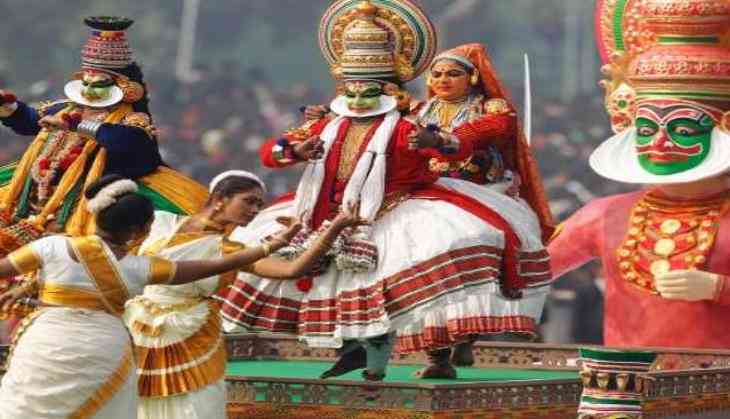 A three-day 'Kerala Delhi Cultural Heritage Festival' will be held here from 14 October.
Conducted by the Kerala government with the support of the city government, the festival will see cultural programmes, exhibitions, film festival and various competitions on history, culture and ethos of Kerala.
Terming the core idea behind the festival as "cultural exchange", Festival Director Pramod Payyannur told IANS that it will give a chance for Delhiites to learn more about Kerala's culture and heritage and vice versa.
Kerala Chief Minister Pinarayi Vijayan and his Delhi counterpart Arvind Kejriwal will jointly inaugurate the festival at Central Park in Connaught Place on Saturday evening.
The festival will be held at three main venues -- Central Park, Kerala House and NDMC Hall -- and will see around 800 artistes from the two states performing various cultural art forms and instruments of Kerala.
The movies to be screened in the film festival include "Chemmeen", "Nirmalyam" and "Neelakkuyil" among other famous Malayalam films.
Also, quiz, story writing and handwriting competitions will be held for various age groups.
The festival will also see exhibitions by Kerala Archaeology Department, and Museums Department and various literary programmes.
Four months back, a similar festival was organised by the Kerala government in Telangana and two more festivals are scheduled to be organised in Bengaluru and Kolkata later in the year.
-IANS