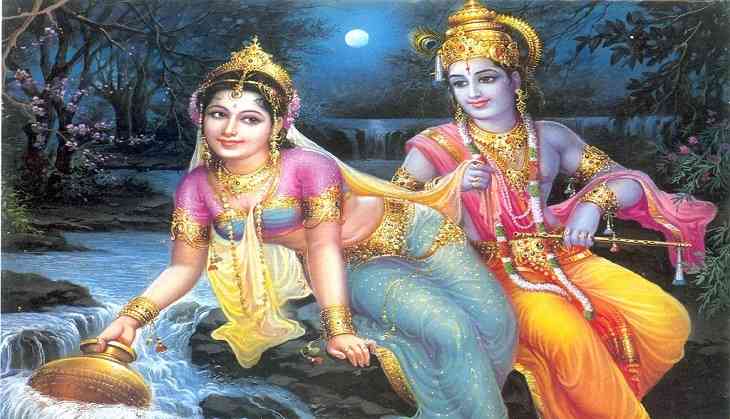 The country is celebrating the birth of the most compassionate Hindu God who was the eighth avatar of lord Vishnu and he is none other than Lord Krishna. Known by many names like Kanhaiya, Keshava, Makhan Chor, Vasu, Gopala, Nandlala and many more, he is also one of the most mischievious Gods that we have in our history.
Whenever we see Krishna's idol in the temples, there's another thing that is noticed is the idol of Radha along with him that raises a question in the minds of many as to why they both did not get married despite the fact that they were madly in love with each other and Krishna decided to marry Rukmini instead.
On the auspicious occasion of Krishna Janmashtmi, let us answer this very common question that is asked and will forever be asked by the coming generations. It is a well known fact that the love story of Krishna and Radha is counted amongst one of the famous love stories during the times of Gods. The love that they had for each other is something that can never be found.
ALSO READ: Read Ramayana? We bet you didn't know the reason why Lord Rama ordered to kill his brother Laxmana
Radhe Krishna
As per the tale goes, it is being said that from the time when he was a little kid, he used to play the flute by the lake in Gokul that captivated the heart and mind of every Gopi but what Krishna searched was the sight of Radha and that is what made them different from the rest of the ordinary couples.
There were many reasons that are listed that claim to be the exact reason why they both could not be together. As per one, it said that Radha was already married to Abhimanyu (not the one from Mahabharata) but this wasn't the main one. They said that the reason was they believed that there had to be a fine line that existed between marrying someone and loving someone and what they had between them was so pure that they did not wanted to give it a tag to define it.
ALSO READ: Remember the cute Bittu Sardar from Hrithik Roshan's Koi Mil Gaya? You will be shocked to see how he looks now; see pics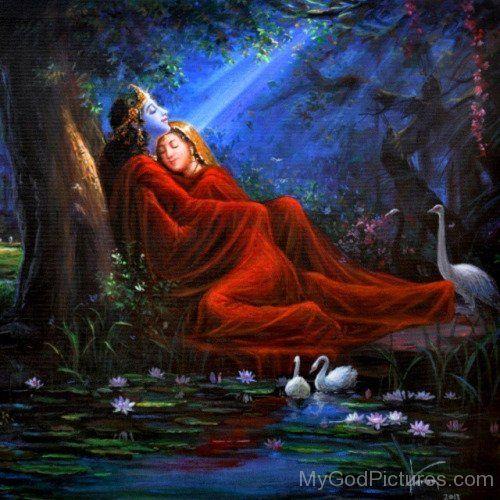 Krishna and Radha
Radha was so close to Krishna that she realised that he wasn't a common man and therefore she loved him the way a devotee loved his God but people mistaken as physical love. It was his energy that pleases her and brought unconditional love between the two and as they had only one element, they did not married each other. There was an incident when Radha asked Krishna the reason why he would not marry her to which he said, "How can one marry his or her own soul?"
It is also said that there is no mention of Radha in the Vedasbut it is said that Radha and Rukmini both were the the incarnations of goddess Lakshmi and were the favourite of Krishna. Some even claim that he believed that they both are the same and that is the reason why Krishna married Rukmini. Their story too is full of drama where Krishna fell in love with her and abducted her, against her parent's will and got married.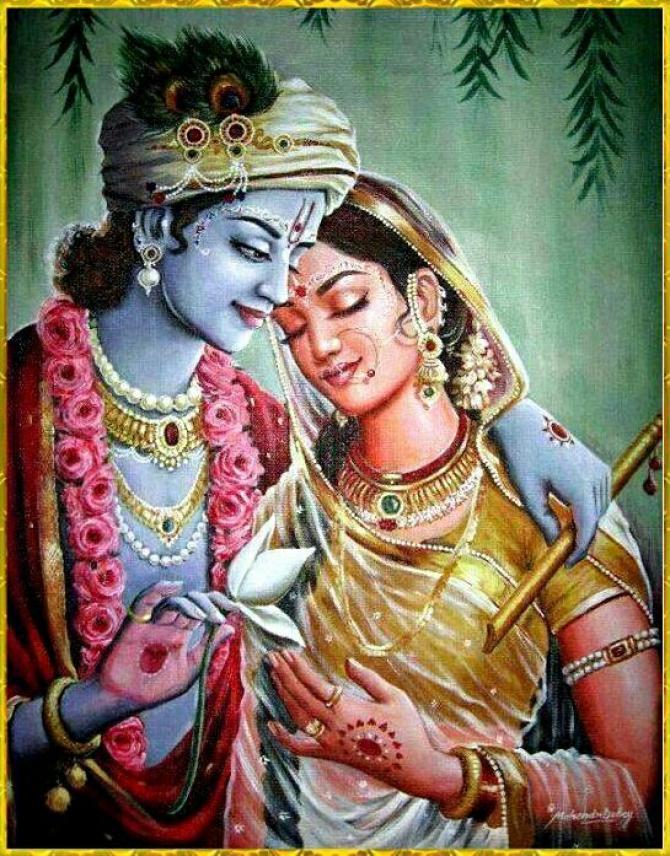 Krishna and Rukmini
There is no doubt in the fact that their love cannot have an explanation and definition as it their union was so supreme just like it is between a human and the divine energy of God which is present around us.
ALSO READ: Kasautii Zindagii Kay 2 Trailer: You will love Shah Rukh Khan introducing Prerna and Anurag in the new season of Ekta Kapoor's show