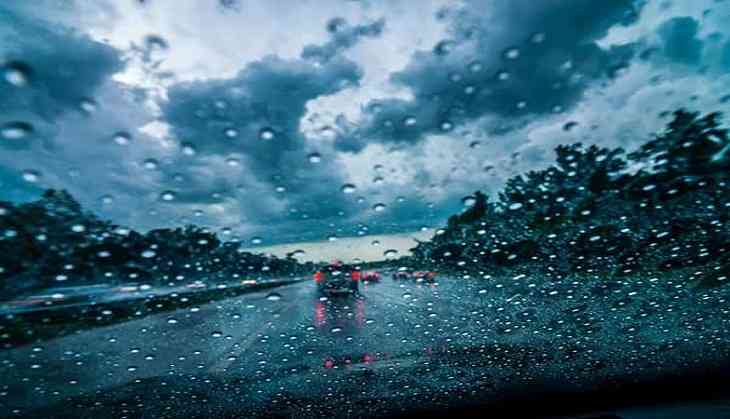 Now, with the monsoons already here, it's time to dust off your umbrellas and raincoats. The rains may break the heat spell, but they end up wreaking havoc on your vehicles and the roads. So, is your favourite speed machine ready to hit the water-logged roads?
"While rains bring with them much-needed respite from the scorching summer heat, it also creates annoying traffic problems and disrupts the daily life, not to mention a host of problems for car owners to deal with. Often you may catch the site of a stalled car on the road in the middle of a downpour while you thank your stars that it isn't you in that situation," Shubh Bansal Co Founder of Truebil, Mumbai-based online marketplace for used vehicles, told ANI.
"There are measures you can take to avoid being caught in such a situation and avoid pulling your hair out," he added.
Subh listed down a bunch of easy-to-follow tips that will make your rainy-season motoring experience worth cherishing.
1. 'Brake' it down:
Brakes are among the most crucial parts of a car, especially during monsoons. Keep the brake calipers clean. Make sure that the brakes are neither too tight nor too loose since you will need to use it a fair number of times when driving on wet roads.
You must regularly clean the brake pads, and if needed replace them. Get the brake fluid checked and refilled regularly and make sure the brake line does not let in water or air that obstructs the flow of brake fluid.
2. 'Tyre' out the monsoon:
Check the tyre pressure and inflation regularly during the monsoon since tyres tend to lose air pressure often during the rains. Also, make sure the tyre tread depth is at least 1.6mm deep to avoid skidding on slippery surfaces.
3. Wiper worries:
Wiper blades tend to wear out quite soon. Make sure you get the wipers checked and replaced if required, before the monsoon sets in. Also, ensure the wipers are functioning as they should at all speeds. Meanwhile, to keep your windshield spotless, it is advisable to use washing liquids.
4. Resist the rust:
Rainwater can corrode exposed metal areas as well as the car's paint leading to rust on the body. A good way to ensure protection for the car is by applying a thin layer of wax polish on the body, allowing rainwater to roll off. Grease the locks and hinges of the car doors and use anti-corrosion spray on exposed metal areas.
5. Light them up:
Ensure that the car's headlights and taillights are working properly. As heavy rainfall causes poor visibility, properly functioning lights can help avoid mishaps for you as well as other drivers.
6. Get wired well:
Get all electrical connections in the car checked and make sure external wires are insulated. Also, ensure all the fuses are functioning as they should. You can also keep extra fuses in the car. Check the parking light and brake light since it advisable to keep them on while driving during low visibility.
7. Keep it dry:
High water levels on the roads can end up flooding your car and a good way to get on top of this situation is to place an additional set of mats on the floor to soak up the water. Keep a portable vacuum cleaner in the car to dry the wet floors or seats and to keep away the bad odour. When your car is parked in a dry spot, open the windows to air out the car and prevent any fungal formation.
Happy Monsoon!
-ANI